Find out how to get your product on Amazon's first page by following our advice. What is SEO for Amazon? How does it function, too?
Start by placing yourself in the buyer's position and determining how your customer purchases the items he or she desires. They would either conduct a Google, Bing, or, if they are a regular Amazon customer, an Amazon search.
How can you make your product apparent to customers searching on ecommerce platforms and Amazon.com itself, given the enormous variety of goods sold there?
You must always be aware of how things operate. A unique Amazon search engine aids customers in choosing their purchases and directs them to Amazon. It's known as Amazon SEO (Search Engine Optimization).
If you don't do SEO correctly, like with any other SEO, clients won't be able to find the product you're going to sell, which will lead to bad sales.
What is Amazon SEO?
You probably envision SEO more in terms of website traffic and ranking when you think of it. For the same reason that Amazon uses it: to draw targeted visitors that will result in sales.
As a customer-focused business, Amazon developed its own search algorithm that operates differently from that of Google or Bing in order to satisfy customers and guarantee that they discover exactly what they want.
The process of enhancing product listings in accordance with Amazon's ranking algorithm, A10, is known as SEO for Amazon merchants. The use of keywords or search terms in a product's title and description, the use of A+ content, and even the customization of your PPC campaigns to match your marketing plans are examples of Amazon SEO optimization.
In contrast to Amazon A9, an earlier version of Amazon's ranking algorithm, A10 gives more weight to buyer queries and focuses on search relevance parameters. Below, we'll go over the A10 Algorithm's search criteria.
Why is Amazon Search Algorithm Important?
When a customer searches for a product on Amazon, he types in keywords and is presented with a list of products that Amazon has ranked in a particular order. Customers can view either 15 to 16 products on the page in the list view or 24 to 25 products on the page in the Gallery view, depending on how the page is laid up.
Pages are used to display search results, and they are ranked using standards established by the platform.
Buyers are unlikely to find your product if it is ranked poorly and appears on page 5 of its category. They would remain on page 1 and take into account the products presented there. at the very least, 75 percent of them.
How do you go to page 1 then? And how does Amazon choose the items that show up on page 1? What are some high-ranking Amazon SEO tips? Amazon has its own search algorithm that chooses from among the many millions of products that are listed on the website and displays the results in the order that Amazon believes to be most relevant to the customer's inquiry.
How Does Amazon Search Algorithm Work?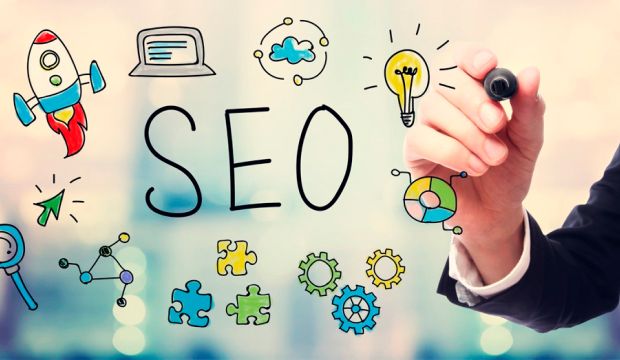 Amazon built their own search algorithm, the Amazon A10 Algorithm, to boost customer satisfaction on the one hand and optimise income per customer on the other.
To increase search relevancy and customer experience, it recently replaced the Amazon A9 Algorithm. You should take this into consideration because it differs slightly from the Amazon A9 Algorithm. If your SEO strategy was based on the Amazon A9 Algorithm, it's time to review it.
When a customer searches for a product on Amazon, the search engine there first selects the most pertinent results before ranking them in order of relevance.
The A10 Algorithm continues to place a premium on relevant product searches, reputable sellers, and driving outside traffic to Amazon. Although still valid, PPC advertising is now attached with less significance. Profitability loses importance in favour of accuracy, making an effective Amazon product SEO strategy even more crucial for sellers.
How to Rank Higher with Amazon A10 Search Algorithm?
Understanding how to rank your goods on page 1 of an Amazon search is crucial. According to statistics, the majority of consumers would not go beyond. Amazon SEO is the ideal tool to help you do this. Let's examine how to improve your product so that it appears at the top of the search results.
Optimize Your Product Listing
The most crucial action is this. You should always start by examining your listing whenever you consider increasing your Amazon sales. Of course, you need to have a concise and accurate description of your product, bullet points, and content that convinces them to buy from you rather than your rival. Professional photos and videos are required.
Amazon keyword optimization is something else you should take into account. The product should be given a pertinent category and the listing should contain appropriate Amazon seller keywords defined, as your customers may search for the goods using keywords.
Your Amazon keyword research needs to be reviewed. As it suggests the most frequently searched terms, you may use Amazon autocomplete as a keyword update suggestion. Additionally, as always, use the keyword suggestions provided by your competitors' listings and client testimonials. Also bear in mind that A10 will select your things based on relevance, thus the keywords should closely match client search criteria.
Don't forget to optimise your listing title according to Amazon's style guidelines and character limit for titles. The title should be catchy and contain all the necessary details. You must keep it brief because the smartphone version shouldn't have more than 70 visible characters.
Grow Your Seller Authority
A Seller Authority is a significant factor that affects SEO for Amazon. It includes a small percentage of negative reviews, a low return rate, a wide range of product options, and Buy Box. A product portfolio extension is also considered if your product falls under numerous categories.
Boost Your Impressions
This indicator, which is important for Amazon's SEO, indicates how frequently a product is seen on Amazon and its affiliate websites. The more of them you have, the better your rating and visibility for A10 will be. A suitable product category and well-chosen and used keywords would have an impact on the statistic.
Improve Your Click-Through Rate
CTR reveals how frequently customers click on your product after viewing your listing or advertisement. It genuinely demonstrates how effective your advertising is. A high CTR level shows that your listing is receiving a lot of inbound visitors. Additionally, more traffic is generated the better the listing you have. This is not all, though. You must turn traffic into sales.
Increase Your Conversion Rate
This indicator shows the proportion of customers who view your product page to those who actually buy something. The formula used to compute it is:
Conversion rate = total orders divided by total product listing sessions. An increased conversion rate enhances a product's ranking.
Create Consistent Sales History
It's important for Amazon that you sell plenty of high-quality products. The amount of sales has an impact on organic ranking in search engine results (SERP). This is another crucial aspect that A10 takes into account.
Increase Organic Sales
When there is no marketing involved in the transaction, organic sales are produced. The ideal product listing, appropriate keyword selection, and appropriate category choice are the primary drivers of this kind of sales.
Think About Internal Sales
These are the ones that come through the Amazon marketplace's "often bought together," "suggested," or "related items" sections. The A10 Algorithm now gives this statistic a greater weight than it did previously.
Promoting Your Amazon Listing Off-Site
Increasing rankings on Amazon helps with external visitor generation. This is a game where everyone wins since Amazon would like it and it takes advantage of A10. Your blog, website, and Facebook ads can all contain links to your Amazon product listings. Obtain evaluations from well-known bloggers or micro-influencers and link them to your Amazon listing.
PPC Sales Still Have Value
Even while PPC efforts are now given less weight by Amazon, they shouldn't be disregarded. This is still a useful technique for boosting sales and eliminating "sitters," or things that sell slowly.