Sailesh Pandey, alleged to be a key IX Global Ponzi insider, was arrested by Indian authorities on October 21st.
Pandey, with assistance from brothers Arvind and Rohit, stands accused of laundered over $9 million in stolen funds.
Pandey's money laundering scheme came undone following a suspicious report, filed by Canara Bank back in August.
Two accounts were opened in August. The account(s were) opened in the name of TP Global Effects.

At the time of opening the account(s), (TP Global Effects) was stipulated to be a food grain business.

In the first week of September this year, it can be seen that a huge amount of financial transactions have taken place through the account.
Canara Bank "became suspicious" when transactions topped $9 million USD, with one of the companies involved already added to the Reserve Bank of India's blacklist.
The Reserve Bank of India has since confirmed IX Global and its associated money laundering shell companies "are on an 'alert list'".
A warrant for Sailesh Pandey and his brothers went out mid October.
By October 20th Kolkata police's ongoing investigation revealed Pandey had laundered $25 million for IX Global.
On October 21st Prabhat Khabar reported;
Kolkata Police's Anti-Bank Fraud team arrested the main accused Shailesh Kumar Pandey (49) along with his two brothers Arvind Kumar Pandey (35) … and Rohit Pandey (29) were arrested from Rourkela in Odisha on Thursday night.
The brothers were aware of the warrant out on them and had gone on the run.
Following interrogation of the Pandey brothers, a fourth arrest was made in Gujarat. Prasenjit Das stands accused of opening bank accounts for the Pandey brothers to launder IX Global funds through.
IX Global launched in 2021. The Ponzi scheme hides behind an education platform, access to which is charged on a monthly basis.
Heading up IX Global are co-founders Joel Martinez (CEO), Anita Davis (COO) and Helen Boyle (CCO).
Martines is believed to be a US National. Davis and Boyle are from the UK.
IX Global solicits investment on the promise of a 5% to 20% monthly return.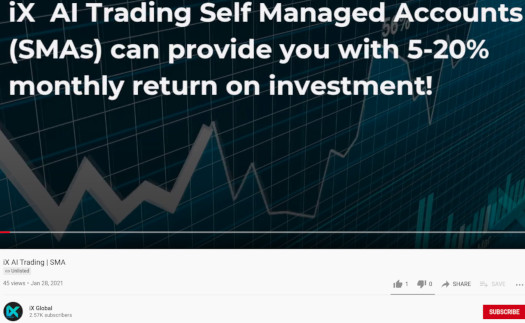 A PR puff piece from BusinessForHome suggests IX Global defrauded consumers out of $22 million in 2021.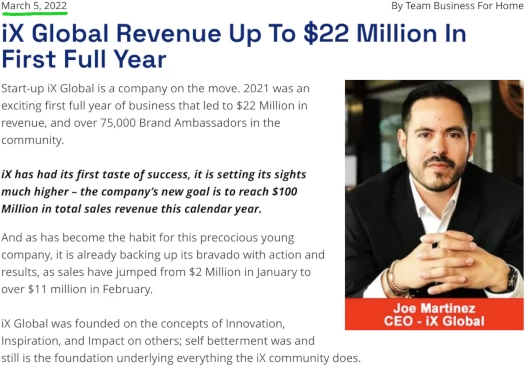 IX Global is alleged to have taken in $11 million alone in February 2022.
On October 3rd, BusinessForHome celebrated IX Global defrauding consumers out of $100 million.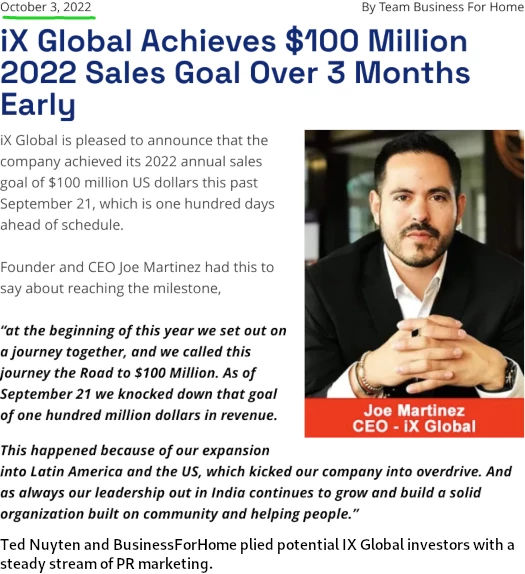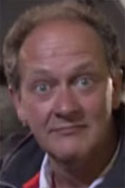 Ted Nuyten (right), BusinessForHome's owner, has not disclosed whether a financial relationship exists between IX Global and the publication.
At time of publication SimilarWeb ranks top sources of traffic to IX Global's website as India (80%, down 30% month on month), and the US (10%, up 600% month on month).
IX Global is not registered to offer securities in either India or the US. Whether US authorities are also investigating IX Global is unclear.
Also unclear is what effect losing its major money laundering outfit in India will have on IX Global. The company has not issued a statement on the arrests.