Have you ever wondered whether Omaze is legit? I mean, it sounds a little too good to be true. You donate money and then you get entered into an Omaze draw with other potential winners to win some fabulous prizes.
Well, I'm here to tell you that it is legit! Omaze is an online platform that hosts fundraising campaigns for charities and other good causes.
This platform claims to give donors the opportunity to win unique experiences and opportunities in exchange for their contributions, but many people question if this is all just a scam. Can you really trust Omaze to donate your money to charity?
Hint:
Yes you can. And Omaze gives you the satisfaction of contributing to a greater cause while adding an extra element of fun with the chance to win prizes! It's a win-win!
What is Omaze?
Omaze is a for-profit company that offers the chance to win once-in-a-lifetime experiences and prizes to raise money for charity. Founded in 2012, Omaze has raised millions of dollars for different charities through their campaigns.
Omaze is a privately-owned fundraising platform that was founded by Ryan Cummins and Matthew Pohlson.
The duo got the idea for the sweepstakes venture after attending a charity event where Magic Johnson was auctioning off the chance to play basketball with him. The thought of raising more money with unique prizes by reaching a wider audience got them excited about the fundraising potential.
And so Omaze was born.
They continue to grow Omaze and have the goal of raising $1 billion for charity in a single year.
Omaze claims their novel business model rivals traditional prize auctioning. By having many people enter at a low cost, they raise more money for charity.
The Prizes
The Omaze experiences on offer range from grand prize opportunities like attending the Academy Awards or "meeting a celebrity" experience for a potential winner, to luxury cars, and even a dream home, to more modest prizes like a dinner with friends or a weekend getaway.
The Omaze business model ensures at least 60% of the money raised through Omaze sweepstakes goes directly to the charity, making it an efficient way to give back.
Omaze has partnered with over 600 charities to date and has raised over $170 million dollars for good causes with their prizes, so they're making a big difference.
Lucky winners of previous prizes have had celebrity experiences with Jennifer Lawrence and Daniel Craig, as well as a Richard Branson invite of two seats on a Virgin Galactic space trip. These really are once-in-a-lifetime prize opportunities that you can only get a chance of winning through Omaze.
So whether you're looking to enter for the chance to win amazing prizes such as a fantastic experience, a house, or just looking for new ways to support raising funds for your favorite non-profit, Omaze is definitely worth checking out!
How Does Omaze Work?
When you visit the Omaze website, you'll see a list of current campaigns. Each campaign has its own page with more information about the grand prize, the charity the net proceeds of the donated funds will benefit, and how to enter.
To enter, simply choose how much money you want to donate and complete the checkout process. The more money you donate, the more entries you'll get into the prize draw, within the entry limit.
How Do I Enter Omaze's Sweepstakes?
Omaze sweepstakes campaigns are open to entry for anyone aged 18 or over. If you want to enter an Omaze campaign, here is what you need to do:
First, you need to create an account on their website. You can do this by clicking the "Sign Up" button in the top right-hand corner of the homepage. Once you've entered your email address and created a password, you'll be able to log in and start entering campaigns.
Next, you need to choose a campaign you want to enter. Omaze offers a wide variety of different campaigns, so take some time to browse and see which one interests you the most.
Once you've found a campaign you want to enter, click the "Enter Now" button. This will take you to the donation page, where you'll be able to choose how much money you want to donate.
Once you've entered the amount, click the "Continue" button and enter your payment information. Omaze accepts major credit and debit cards, as well as PayPal.
Once you've entered your payment information, you'll be able to review your donation before submitting it. Once you're happy with everything, click the "Submit Donation" button and you'll be officially entered into the campaign!
You can still gain one entry into most campaigns without donating by hitting the "Enter Without Contributing" button.
Sometimes there are ways to get free entries or additional entries with special codes or by sharing the campaign on social media. Omaze will list any available methods on the campaign's page, so be sure to check there before you enter.
You can now sit back and see if you're a winner. Good luck!
Does Omaze's Money Go to Charity?
Yes! Omaze is a legit fundraising platform, and the majority of the money raised goes straight to charity. When you buy entry to an Omaze campaign, you can be confident that your money is going to a good cause.

How Much of Each Donation Goes to Omaze's Charities?
At least 60% of the entry money donated to an Omaze campaign goes directly to the charity. The rest covers the cost of running the campaign, like prizes, shipping, and credit card fees. Omaze keeps around 20% of the donation amount of each campaign as their profit.
Can You Win on Omaze?
Yes! Your chances of being an Omaze winner are determined by the amount of your donations. The more you give, the higher the multiples of how many entries you receive will be.
If you give $10 to a campaign, you'll have 20 entries into the prize draw. But if you increase that to $150, you'll have 2,000 entries – that's 7x the number of entries of the lowest stake amount!
Every entry stands an equal chance of winning, and there are limits to the number of donations one person can make in each of the sweepstakes, which seems pretty reasonable.
For example, if a campaign is offering 1 million entries, you can't just "buy" the total amount as donations. Each campaign has a certain amount as an entry limit, which will be clearly stated on the campaign page.
"For each Experience, the Experience Rules will state the cumulative maximum number of entries that any one person may obtain."

Omaze Official Rules
Details of previous winners of the sweepstakes are featured on the website.
Omaze Scams to Watch Out For
Unfortunately, there have been a few instances of people trying to scam others by pretending to be associated with Omaze. Watch out for these scams:
If someone contacts you randomly and offers you a free prize from Omaze, it's probably a scam. Omaze will never reach out to people who haven't entered their campaigns.
Be wary of anyone asking for personal information or money in exchange for an Omaze prize. Omaze will never ask for your credit card number or social security number, and they will never sell or trade your personal information.
If you're contacted by someone who claims to be from Omaze and asks for a donation, it's probably a scam. The company only raises money for charities through their own campaigns, so they would never contact people asking for donations.
If you're ever unsure about whether or not something is a scam, you can contact Omaze directly via their support page.
Omaze Reviews
Omaze has a staggering 4.7-star rating on Trustpilot with over 190,000 reviews. The company is accredited by the Better Business Bureau (BBB) and has an A+ rating.
Common Compliments:
The customer service is excellent.
It's easy to enter campaigns.
Omaze is a legitimate way to win amazing prizes.
They offer a great selection of campaigns to choose from.
Common Complaints:
People don't always win the campaigns they enter.
The chances of becoming a winner are very low.
The wrong amount was debited from accounts.
If you're thinking of entering a legit Omaze campaign, rest assured that it is a legitimate way to win some amazing prizes. However, you should be aware that the odds of winning are slim, so don't get your hopes up too high!
Omaze Alternatives
If you're looking for some alternatives to Omaze, there are a few other companies that offer similar services.
Prizeo
One such company is Prizeo. Like Omaze, Prizeo offers campaigns where you can win once-in-a-lifetime experiences. However, their campaigns tend to be focused on music, sports, and entertainment celebrities.
Charity Buzz
Another alternative is Charity Buzz. Charity Buzz is similar to Omaze in that they offer campaigns where you can win amazing prizes. However, they focus specifically on charity auctions, so you bid on lots rather than purchase entries for sweepstakes.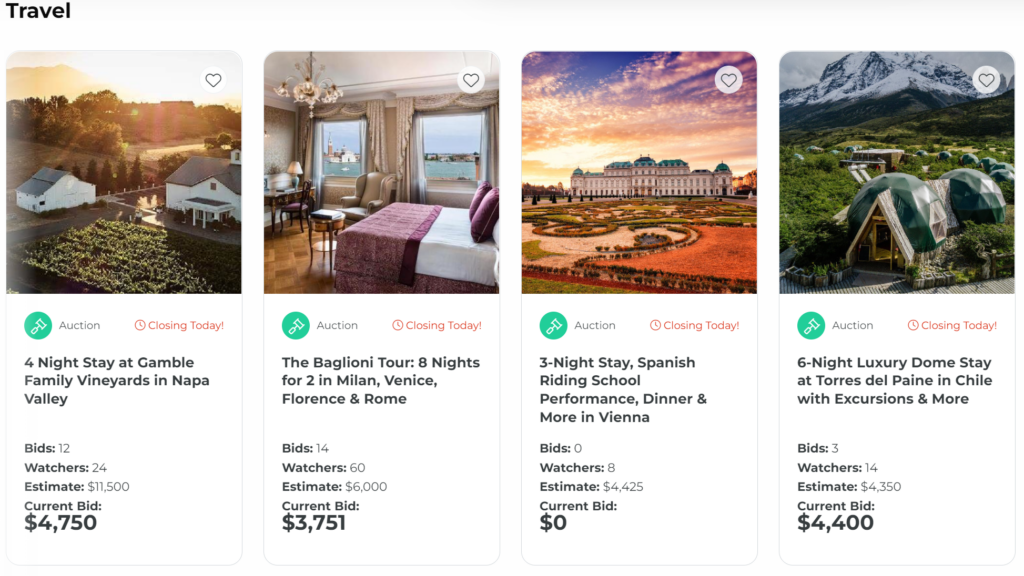 Just Giving
Finally, there's JustGiving. JustGiving is a bit different from both Omaze and Charity Buzz in that they don't offer any prize-based campaigns. Instead, they allow you to give cash directly to different charities of your choice.
No matter which company you choose, you can rest assured that you're making a difference and supporting a good cause.
Final Thoughts: Is Omaze Legit?
Is Omaze legit? While Omaze is a legit company with a good reputation, you should be aware that the odds of winning Omaze sweepstakes are extremely low. Without revealing how many people enter each campaign, it's safe to say that Omaze receives a very significant number of participants.
That said, it's a great way to raise money for non-profit organizations whilst also having a chance to win celebrity experiences and other amazing prizes like a house. However, you shouldn't be disappointed if you don't join the ranks of their grand prize winners.
If you're thinking of entering one of their campaigns, make sure to read the terms and conditions carefully before making a donation. And remember, you can always grab a free entry without donating by hitting the "Enter Without Contributing" button.
Good luck!
For related reading on how you can make more cash to donate, check out: