Eric J. Dalius' Saivian settlement has cost him $24 million USD.
On February 3rd the SEC filed a stipulation requesting judgment against Dalius and Savian LLC.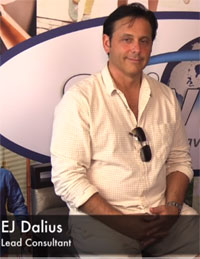 On February 6th final judgment was granted, ordering Dalius (right) to pay
$20 million in disgorgement
$919,215 in prejudgement interest and
a $1,500,000 civil penalty
Saivian LLC was ordered to pay an additional $1.5 million civil penalty, bringing the total recovery to exactly $24 million.
An injunction was also granted, prohibiting Dalius and Saivian LLC from committing further acts of securities fraud.
News of Dalius' Saivian settlement emerged last August. Likely in anticipation of having to return the millions he stole through Saivian, Dalius sold a waterfront mansion in Florida for $25 million last month.
The 9,300-square-foot, seven-bedroom, nine-bathroom mansion was built in 2016 on 0.5 acres, according to property records.

The property includes a 103-foot-long pool, massage pavilion, outdoor kitchen, and 100 feet of waterfront with a dock and boat lift.
Dalius launched the Saivian Ponzi scheme back in 2015. BehindMLM noted Dalius' purchase of the Florida mansion in early 2018.
Dalius and his wife bought the North Bay Road home for $16.5 million in 2017, records show.
Through Saivian, the SEC alleged Dalius defrauded consumers out of at least $165 million.
After Saivian Dalius launched MuzicSwipe in 2021.
We value a community full of rising artists with their engaged fans to become immersed in a platform where users can swipe and stream to discover new artists and music.
SimilarWeb recorded just 941 visits to MuzicSwipe's website in December 2022. In January 2023 visits rose to 30,000.
Getting back to Saivian, Dalius' partner-in-crime Ryan Evans remains an active defendant in the SEC's case.
Pending a settlement, Evans is scheduled to face trial on June 6th, 2023.