Platforms such as Instagram and TikTok that were already poised and ready to take on the video content movement very quickly begun to reap the rewards.
At the height of the pandemic, when most of the world's population were at home, we saw a dramatic shift in the types of content social media users were responding to. Suddenly, video content was booming, and the generic static and text posts were become less appealing.
Platforms such as Instagram and TikTok that were already poised and ready to take on the video content movement very quickly begun to reap the rewards. Of course, this led to a few significant changes in terms of the types of video content being produced.
To start with, videos are now being shout in portrait, in line with the format used by these two platforms. Additionally, the length of these clips is a lot shorter than before.
So, now that we've got your interest and you're eager to find out more (don't try and deny it, we know…), it's time to look at a few interesting social media video statistics for 2022 to help you rethink your marketing for the best possible ROI.
And, most importantly, it will answer the million-dollar question: How much more effective is video marketing?
31 Social Media Statistics you Need to Know in 2023
While it's still a bit early in the year to access 2022 video marketing statistics, we can shed the light on a few statistics that will be beneficial in developing your marketing strategy for the year ahead.
Not only will they help you ensure that you receive supreme marketing ROI, but it'll also illustrate why video marketing is so powerful and why you should be using it.
Online Video Consumption Statistics Worth Noting
Video Marketing Statistics that Speak Volumes
Social Media and the Rise of Video Content
When it comes to Facebook content, 81% of businesses prefer to use video content
TikTok had 689 million users worldwide in 2021
YouTube remains the most popular video content platform, with 89% of marketers saying that they plan on utilizing it in the year ahead
Another platform very quickly picking up on the video content trend is LinkedIn, with 63% of marketers stating that they will be using video to promote their businesses on the platform
When it comes to Instagram video statistics in 2022, 58% of marketers will be using Instagram Reels this year
Continuing with Instagram, 26% of marketers see Stories as the platform's most valuable content
Reaffirming the previous stat is the fact that 73% of businesses have reported that they have attracted a new customer using Instagram Stories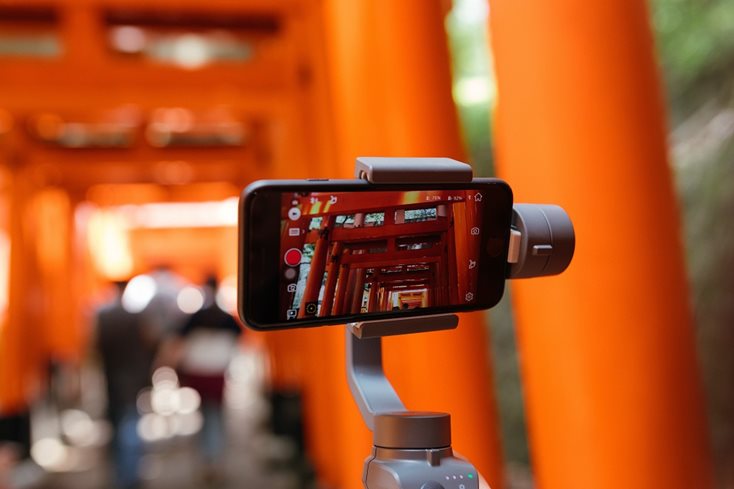 Social Media User Statistics
Interested in Knowing How Much Video Marketing Increases Sales?
How Video is Influencing Social Media Marketing
4.55 billion people were active on social media at the end of 2021
85% of marketers viewed short form videos as the best form of social media content
64% of online marketers will be increasing their investment in short form video
85% of social media users have stated that they would like to see more video content produced by their favorite brands
66% of consumers would rather watch a video to learn about a product, only 18% would rather read text
The most popular types of online video content include social videos, demos, and webinars
Unleash the Power of Video for Supreme Marketing ROI
If these figures indicate anything – and obviously they do – it's that video is king when it comes to content. Customers are responding to short, informative video clips far more than they do the average text or image-based content.
If you haven't already, now is the time to look into a video content strategy for your brand. And if you have already been reaping the benefits of video content, you'll know that it's important to serve up fresh content on a frequent basis.
The only question left to as, is are you ready to keep up with the booming world of online video content?