Back in February NovaTech informed investors it was "temporarily freezing" withdrawals for 60 days.
Last week Cynthia Petion confirmed withdrawals would remain frozen past the April 1st deadline.
What NovaTech FX investors did get on April 1st, was news of further restrictions.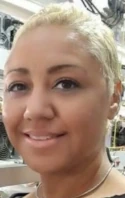 As per Petion's April 1st "announcement update", residual recruitment commissions are now disabled. Those funds will instead contribute to a 50% bonus on the direct recruitment commission.
We feel the above changes will help reward members who are actively investing and building with our business and wish to continue doing so, while eliminating unnecessary compensation that may cause further strain on our business model.
In other words, unless you're personally recruiting new victims into NovaTech FX, you're not earning on new investment.
NovaTech FX's "Profit Sharing Pool", which sets aside 10% of company-wide invested funds to pay to top ranked promoters, is also being "temporarily suspended".
With respect to withdrawals, NovaTech FX investors will be able to submit withdrawal requests on invested funds ("trading balance").
These withdrawal requests will be permitted on the "1st to the 5th of every month, payable by the 30th of each month".
The following additional restrictions apply;
Capital (Trading balance) requests will be limited to no more than 5% of trading balance for the month of April. Increasing to 10% for the month of May, and 15% for the month of June and ongoing.

Trading balance requests may only be made once a month.

A 5% withdrawal fee will apply to all TRADING cash out requests.

New registrations may not request a trading balance withdrawal for first 90 days.

All changes will apply for as long as needed, till such time that NovaTech feels these parameters can be adjusted.
While a few selective invested fund withdrawal requests have been honored, the majority remain in limbo. Petion advises all existing invested fund withdrawal requests, which don't fall within the new restrictive rules, will be cancelled.
Rather than just admit the Ponzi is over, the Petions are hoping new investment picks up.
With the writing on the wall regarding getting funds out of NovaTech, that's unlikely to happen (recruitment was already down Q4 2022, leading to the initial collapse).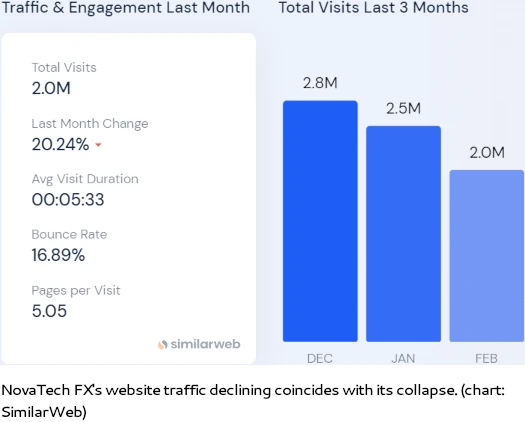 The Petions are US nationals and NovaTech FX primarily targets US residents.
Following on from a state-level securities fraud warning from California last November, federal regulatory action against NovaTech FX is anticipated at some point.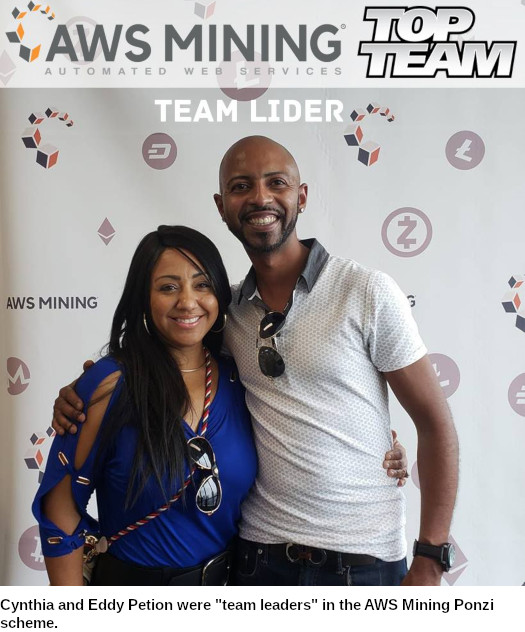 Whether the Petions are still in the US has been unclear since late 2022.