TikTok's audience and involvement rapidly rose during Covid-19 and the post covid period.
What are the key factors involved, and how should you think about it within your marketing strategy?
1. Audience
It is a common belief that TikTok is most popular with the younger generations, but is this true?
According to research, TikTok is popular among 18-24 and 25-34 year olds (65-70% of the audience). What does this mean for Digital Marketers?
In short, when you prepare creatives and campaigns don`t forget about your target audience in TikTok!
Sometimes when scrolling the feed I come across standard brand creatives that are not effective because they`ve been created for OOH, Media and channels like Google or Facebook.
The difference is in the pattern of use – we use Google for search purposes and Facebook for communication, but TikTok is preferred for entertainment which also affects TikTok creatives.
2. UGC and Non-Brand Typical Content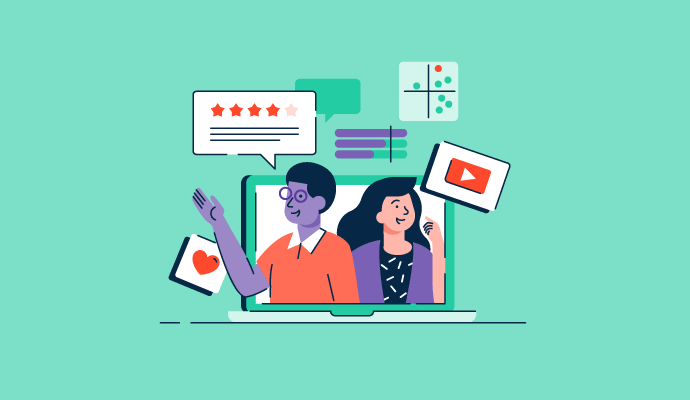 When talking about creatives, UGC (user-generated content) is a special type of creative that must be mentioned.
Unlike most typical brand creatives, UGC is a special type of creative created by users, who are sometimes not even your regular customers.
There are different types of UGC, like – unpacking, personal experience and review, and sketches, but all have in common that they are produced and recorded by an influencer or blogger, not by a company representative or sales department.
As a result, because there is no scenario provided from the company/brand UGC content looks native and has more engagement than traditional brand creatives.
3. What about Influencers?
Followers are more likely to trust bloggers or influencers which could be due to the Halo Effect (psychology). The Halo Effect refers to the tendency to allow one specific trait or our overall impression of a person, company or product to positively influence our judgment of their other related traits.
For example: If I trust someone, I think that he/she won't recommend anything bad.
So choose wisely and benefit from it – your product and company reputation should be in line with your influencers and the way of presenting messages to the target audience.
If you are promoting games – consider game streamers, computers or mobile phones – Tech bloggers, etc.
4. Length of your Ads
There is a common belief that the ideal length for TikTok creatives is up to 10-15 seconds (the shorter, the better).
The truth is: Nobody knows what the ideal creative length is for your brand and audience. One of the best approaches is to test packs of creatives with different lengths 6-10-15-30-45 seconds etc. and decide which is more effective based on CTR, VTR, CPI and overall engagement.
For example: it is a good strategy to promote your product with 15 second sketches (if you are promoting something easily explainable like food delivery services or ride-hailing apps).
In other cases if you are promoting SaaS or an innovative mobile app – even a 30 second product case scenario may be too short for the Target audience to understand what you are offering.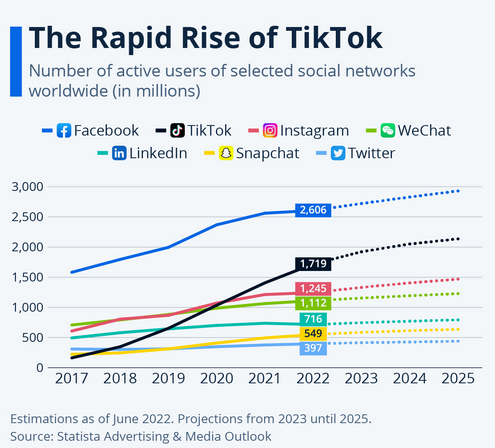 Conclusion
TikTok has drastically changed the digital marketing market and performance budget splits.
Moreover, TikTok has become one of the most important channels for communication with youngsters and Gen-Z. According to E-marketer, in 2023 US adult users will spend close to 56 minutes per day on TikTok (in comparison to 29 minutes per day for Instagram worldwide).
Don't ignore rising trends and test new placements when possible!
From the start it may not be as well as with other channels, but there is definitely a key to TikTok and those who try will not regret it once they find it.