Eyebrows were raised when California issued a Metafi Yielders securities fraud warning, four months after the Ponzi scheme collapsed.
Now Canada has done them one better, issuing its own Metafi Yielders securities fraud warning eleven months later.
The Ontario Securities Commission issued a Metafi Yielders securities fraud warning on April 3rd, 2023.
Metafi Yielders aka Metafiyielders Pty Ltd, found at www.metafiyielders.com, is not registered in Ontario to engage in the business of trading in securities.
What prompted OSC to issue a warning this long after the fact is unclear. Following lengthy withdrawal delays, Metafi Yielders' website was pulled offline in June 2022.
Metafi Yielders was a simple 3.3% a day Ponzi scheme. The scam was fronted by Australian national Michel/Michael Daher (aka Micho Nicolas), who represented he was based out of Perth, Australia.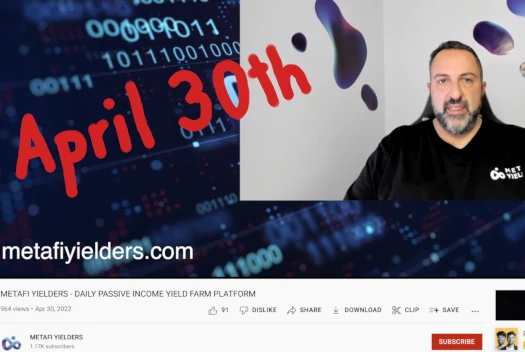 Daher is believed to have worked with scammers from eastern Europe. He disappeared after Metafi Yielders collapsed.