Earlier this week we reported on the arrest of BitRobot admin Claude Barthelemy.
BehindMLM can now confirm Arnaud Racine's arrest in Belgium.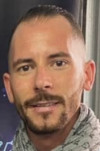 As per a paywalled report from SudInfo, Racine (right) was arrested by Belgian authorities on Tuesday, April 11th.
Following his arrest, Racine is currently being held at a prison in Mons. At a hearing on Tuesday, April 18th, Racine was ordered released on April 18th.
Belgian prosecutors appealed the decision, which as I understand it is still playing out. In the meantime Racine remains in detention.
BitRobot was a simple 21% a month MLM crypto Ponzi scheme launched in early 2020.
The scam collapsed in January 2021. BitRobot investors were quick to speculate Arnaud Racine (right) was behind the scam.
Racine's was suspected of being behind BitRobot's development, which tracks with HLN reporting "his company was a partner of Bit Robot".
Racine was originally arrested shortly after BitRobot collapsed. He told Belgian authorities he was a victim and was released.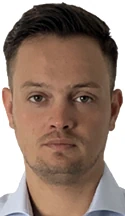 The investigation continued, leading to Raccine's re-arrest and the arrest of Claude Barthelemy (right) in Brazil.
Barthelemy is suspected of owning and operating BitRobot. Details of the criminal case have yet to be made public but it's likely Racine has been apprehended as an accomplice.
Total BitRobot victim losses have been pegged at around 33 million euros (~$36 million USD).
Barthelemy was arrested in Brazil on an international arrest warrant issued through Interpol. He is currently detained in Ceará.
Pending the outcome of Brazilian legal proceedings, Barthelemy is expected to be extradited at the request of Belgian authorities.