Transactional emails increase sales, engagement, brand awareness and customer trust. Every ecommerce business needs seven main types of transactional emails to lead a customer to a purchase. Let's study each of them.
Transactional emails are an essential marketing component of any ecommerce business. They are automatically sent out through a set-up API email sender in response to a user's action (trigger).
That includes password reset, reminding about items in the customer's cart, order tracking, etc. Transactional emails increase sales, engagement, brand awareness and customer trust. Almost every business needs seven main types of transactional emails to lead a customer to a purchase.
Why are Transactional Emails Important?
Several types of transactional emails — such as password recovery, 2-step confirmations, and failed transaction notifications — are necessary for customers to know their operation's status and proceed with the purchase. But there are a few more reasons why they make a difference for the ecommerce business.
Create a Good User Experience
Some transactional emails may not be necessities, but people get used to anticipating them. For example, emails that give order verifications, credit card receipts, or simply standard welcome emails issued shortly after signing up. If you don't send such emails, your clients might assume something went wrong. Transactional emails are essential to give your users a good experience with your brand.
Increase Engagement and Sales
The extraordinarily strong open and click-through levels inherent in transactional emails can provide you with the chance to increase sales. Companies frequently send such emails to follow up with customers who leave shopping carts empty or fail to make payments on time. Even informal order notifications are used to upsell or, at the very least, generate interest in a similar product from the customer.
Transactional Emails vs Marketing Emails 
Transactional emails are not meant to boost sales because their main goal is to execute a transaction that the client has already consented to. On the other hand, promotional and marketing emails are sent to increase sales for a company, a commodity, or a service.
In most circumstances, you do not need the customer's approval to send transactional emails, but you need their permission when sending marketing emails. Transactional emails cannot be unsubscribed from by clients, but promotional emails must always have an unsubscribe choice; thus, it's crucial to utilize transactional emails with caution.
7 Transactional Emails to Close the Deal 
These are the main 8 types of transactional emails that can help you increase your sales and get customers interested in your products.
1. Registration Emails

When users sign up for your product or service, you can send them a registration email to confirm their account. Such emails usually require users to click on a confirmation link to activate their accounts. This way, a registration email lets the users know that the account has been created and provides them with secure access. 
2. Welcome Email
As the name suggests, you can welcome your new user with an email. It's a good way to let the user know that the registration process is complete. You can also advertise your most popular products or give your customers discounts through such emails. Besides, you can consider interspersing your welcome email with attractive and valuable facts about your brand.
3. Password Recovery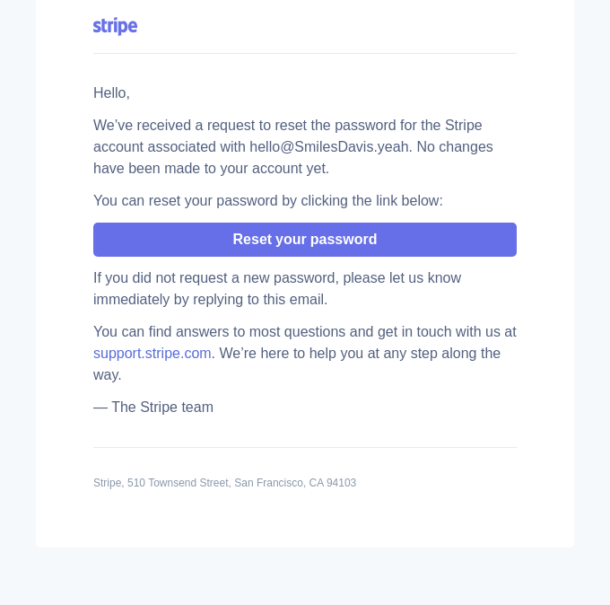 People tend to forget their passwords, so this is a necessary setup. A password recovery email should have a link they can click to reset the password. Such links should expire after a certain amount of time. Ensure the message in such emails is straightforward and explains what the user should do.
4. Items in Cart

You can email people who have left items in a cart but still need to complete the transaction. This can act as a reminder, and if you can create a sense that they should buy the item soon, such emails can prompt them to complete the transaction. You can add a discount or a free product or inform them that the item will run out of stock soon.
5. Shipping Alerts

Once an item the user ordered has shipped, you can send them a shipping alert. Such emails can reassure the customer. You can include a tracking link as well as details of the product in such an email. 
6. Reminders

You can send reminder emails for events, sales, or any critical date that is coming up. They can also remind users to upgrade their premium plan or check out specific items for a discount sale.
7. Answering Queries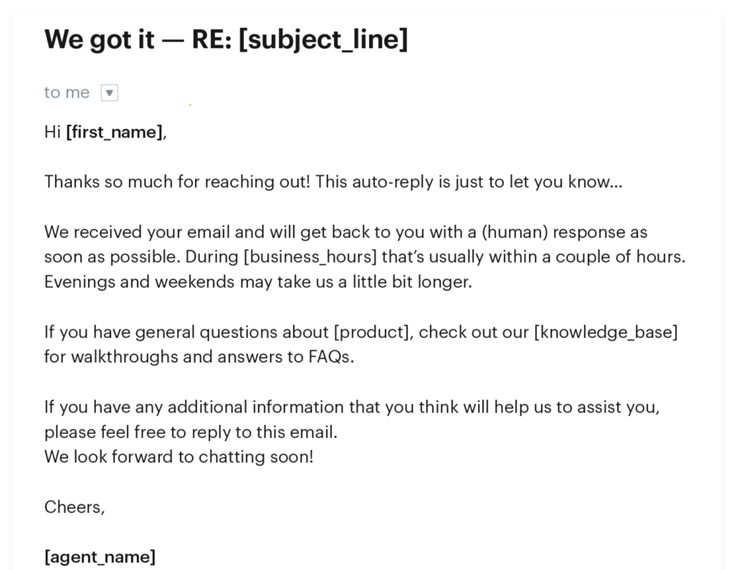 Your users may have sent you emails asking doubts regarding your product or service. Automated answers to such queries can give them the information they are looking for. It's an excellent way to market your goods and also to ensure customer satisfaction.
How to Build Transactional Emails that Convert 
Follow these good practices to ensure your transactional emails can convert into sales.
Good Subject Line
Your users won't even open an email if it seems too promotional and irrelevant to them. Try to sound straightforward and concise in the subject line. Tell them exactly what the email pertains to. If you have more information that you want to provide, you can add it to the pre-header instead of crowding the subject line.
Use a Consistent Tone and Design
Design a template for each type of email and stick to it. This can make your brand voice seem consistent and more professional. Maintain a similar tone as well. It might confuse your users if you sound too professional in one email and too informal in another.
Don't use No-Reply Addresses
Transactional emails are intended to give your customers information, but some users might still need clarification regarding their transactions. If you send them an email from a no-reply address, they won't be able to communicate with you in case of any need. It is better to avoid such addresses.
Provide Personalized Emails
You will have some data about the users you send emails to, so use it to create slightly personalized emails. For example, recommending similar products to what they have already ordered. This can make your customers feel more valuable.
Emails Should be Mobile-Responsive
Most people open emails on their phones, so your transactional emails should be mobile-responsive. Even if your email looks good on a desktop, it won't mean anything if it looks awkward on a mobile screen.
Tools to Automate and Improve Your Transactional Emails
You might have to send out many transactional emails every day. Having a human employee do this can be time-consuming and error-prone. This is why automating this process is much better. These are some of the best tools to automate your emails.
HubSpot
HubSpot is perfect for producing customized emails for WooCommerce. The simplest approach for linking your WooCommerce page to HubSpot is by using HubSpot for WooCommerce. Once linked, you can use one of HubSpot's pre-designed layouts and drag-and-drop email editor to create responsive emails. Then, depending on your consumers' prior transactions and activities, you may personalize them.
Mailtrap
Mailtrap is an email delivery platform for developers to test, send, and control their emails in one place. With Mailtrap, you will get a stable working email infrastructure and full control over your email deliverability through dashboards, 60-day logs, and daily and weekly deliverability alerts with all critical data.
MailChimp
MailChimp is excellent for creating trigger-based automatic WooCommerce emails. With its drag-and-drop builder, you can create stunning themes even without knowing HTML.
Wrapping it Up
The happier your customers are, the more they'll buy from you. Customer service plays a significant role in ensuring that your clients are satisfied. And transactional emails can help you get a jump start on maintaining good customer service.
They not only give the customers a good experience with your brand but allow you to gather more data about your users to explore your audience deeper. So, if you still need to set up a transactional email infrastructure, do so to benefit from the advantages it offers!