Earlier today a reader sent in a tip suggesting Vortic United's Jensen Robles was German national Rene Schwarze.
At first I wasn't convinced. They looked similar but it was difficult to make a call.
I left it there but eventually curiosity got the better of me and I began pulling at threads.
As it stands I'm about 97% convinced Jensen Robles is Rene Schwarze. I also believe I've uncovered a Russian organized crime syndicate.
We'll get into who Rene Schwarze is and the Russians in a bit. First off, here's all the supporting evidence I was able to put together.
For reference, here is Vortic United's Jensen Robles: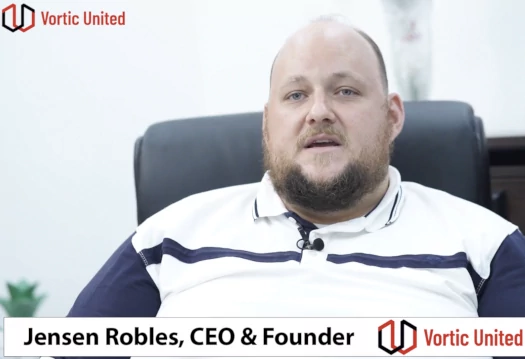 And here is Rene Schwarze, circa 2016-2020: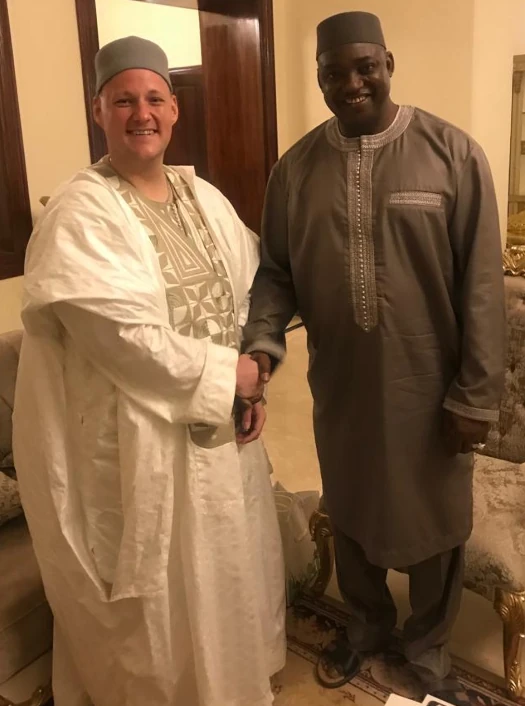 Right off the bat you can see Schwarze resembles a younger and less obese Robles. The beard is of course there, and Robles has had his teeth done.
Resemblance though isn't enough, we need to dig deeper.
Jensen Robles has some distinctive features. For starters one of Robles' ears doesn't have an earlobe – it just tapers into his head at a triangular angle.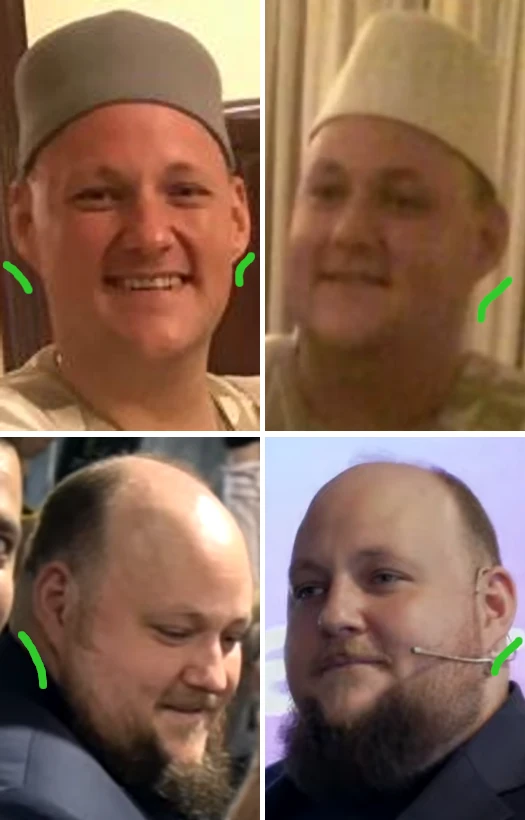 Robles' eyebrows are also distinctive as they are much thicker towards the end of his nose. They appear to disappear after about a half inch.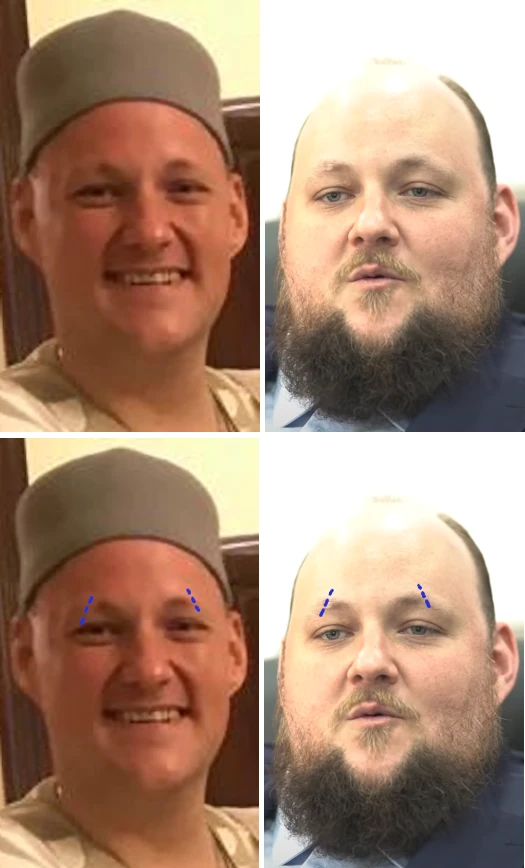 Robles' smile is also distinctive. When Robles smiles, his cheek dimples on either side of his nose don't align – one begins higher than the other and the other is wider and deeper on his face.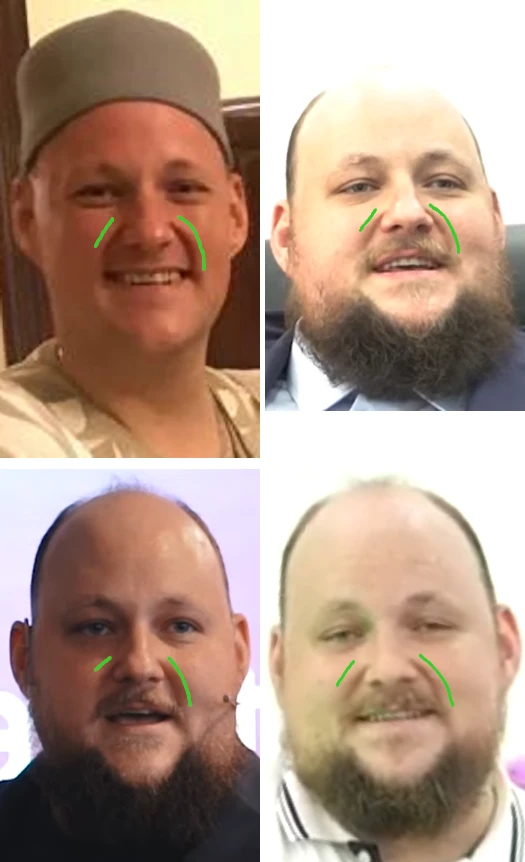 Now if that was all I had, I'd be about 75% confident Schwarze was Robles. And that's not confident enough to put this article together.
So what else do we have?
Robles' FaceBook page isn't your typical stolen/hacked account affair. Although it is highly suspicious, even at a glance.
For starters there's no photos of Robles on the account prior to July 26th, 2022.
In fact if you dig into the account's history prior to July 2022, there's no individual photos we can use to identify the owner by face.
That's because they've all been deleted.
One photo with faces is this group shot from October 2017: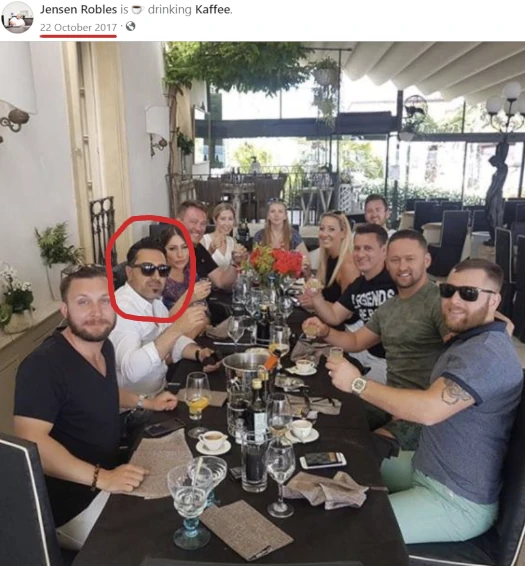 Vortic United's Robles isn't in the shot, which is strange considering the caption is "Jensen Robles is drinking coffee".
I've circled the actual Jensen Robles account owner in red. Normally I'd blur out the other faces but it's important for you to be able to verify Vortic United's Robles isn't in the photo.
How did I identify the actual account owner?
Next up we have some photos of the account owner's dog. This first photo is important because it ties the account owner to the dog and reveals he has black hair on his hands: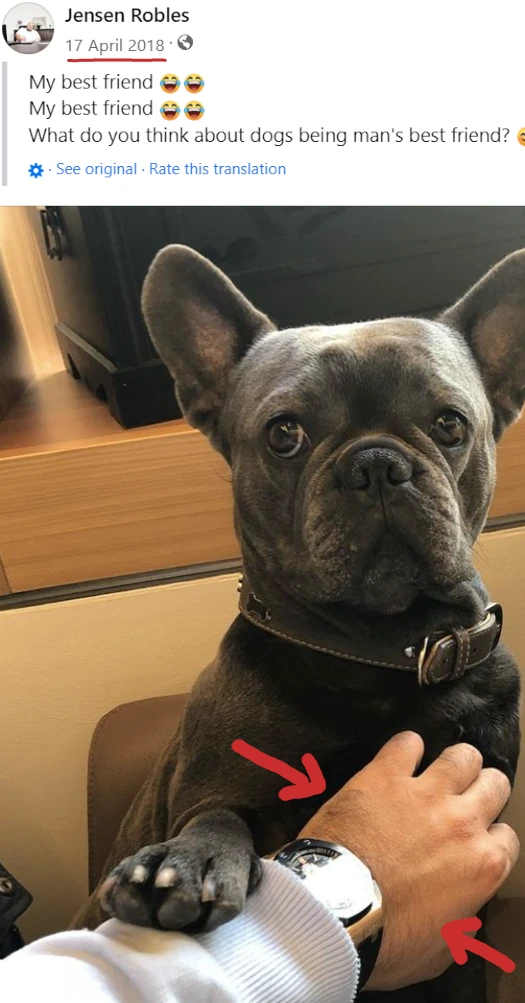 This photo ties the dog and account owner to a black Lamborghini: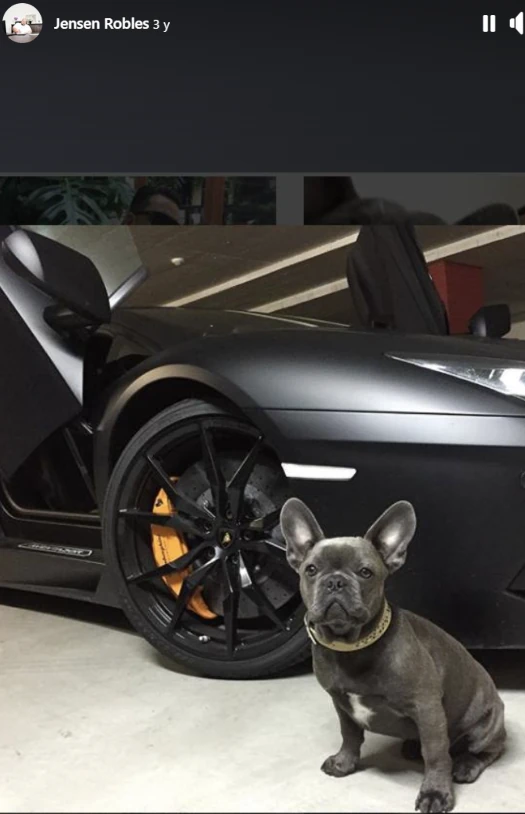 In one undeleted video, the silhouette of the Jensen Robles account owner can briefly be seen as a reflection: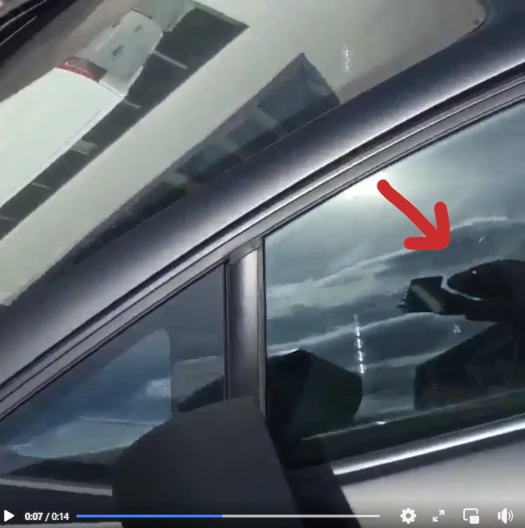 That's the account owner and you'll note he's definitely not bald.
Here's one surviving photo, presumably because it's a rear shot: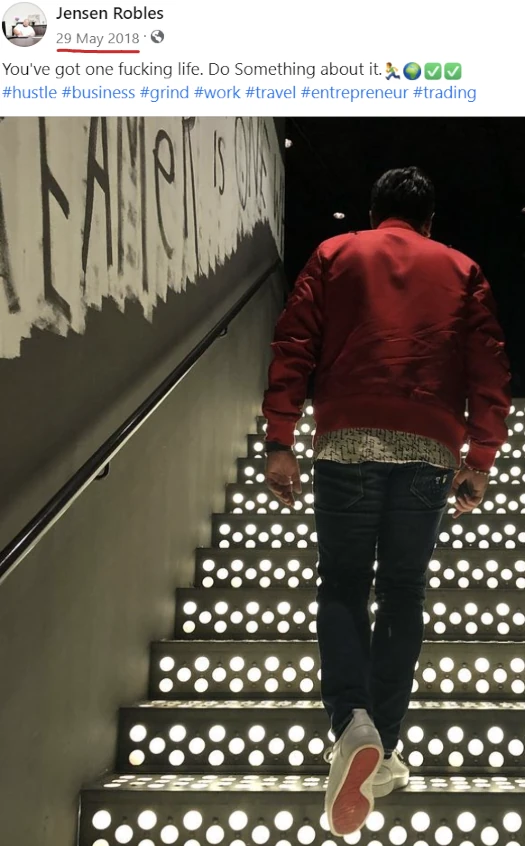 And finally, this undeleted FaceBook "short" – once again featuring the actual Jensen Robles account owner (I'm assuming they forgot to delete this):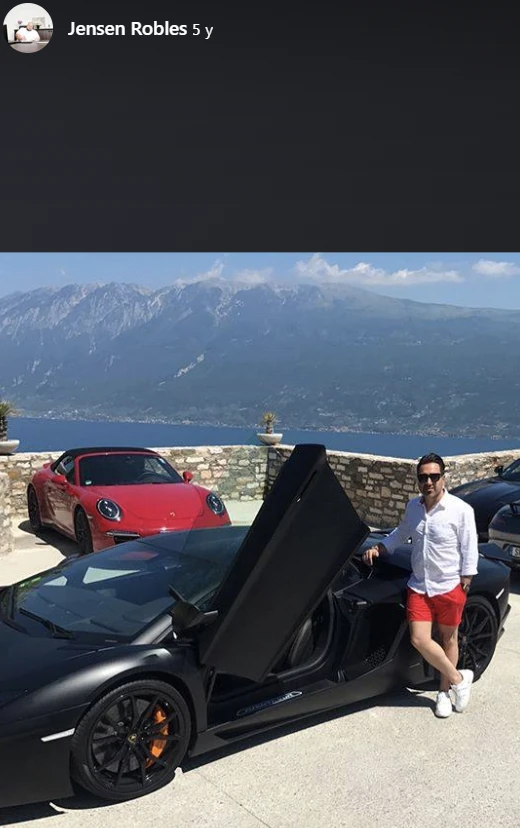 Same black Lamborghini. Same hair. Same frame. Same guy.
Unfortunately I don't know who this poor schmuck is. All I can tell you is he appears to be a German speaking crypto bro whose account was hacked/hijacked circa mid 2019.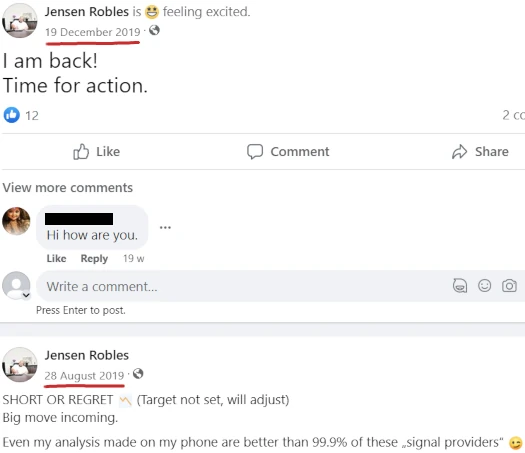 After that December 19th post above, the next post is nine months later in August 2020:

That same day Vortic United's FaceBook page made a post announcing its imminent launch:

At this point I don't believe Rene Schwarze was on board. And I don't know why but Vortic United didn't launch. Or if it did, it was quick to flop and be forgotten about.
Other than some spam posts, the Jensen Robles account lay dormant until July 2022 – which I believe is around the time Rene Schwarze signed on to play Robles.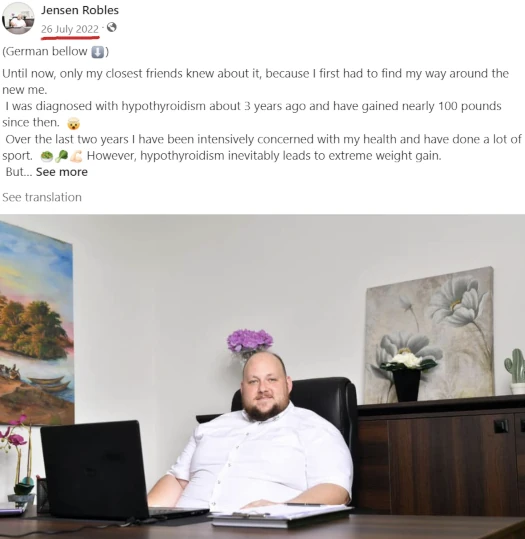 As you can see, the ruse behind Robles weight gain was "hypothyroidism".
Hyperthyroidism is definitely a thing, but it doesn't change your skin tone, hair color, hair type and skull structure.
This brings us to Rene Schwarze.
Schwarze is a German national who, circa 2017 to 2021, was living in Gambia on a diplomatic passport.
To fill in Schwarze's blanks pre Vortic United and "reincarnation" as Jensen Robles, I rely heavily on reporting from Malagen's award-winning journalist Mustapha K Darboe.
Darboe reports that Schwarze was part of a "diplomatic passports for sale" ring.
The scandal which erupted in 2019 exposed how politicians and public officials indiscriminately – and illegally – issued diplomatic passports in exchange for money and political favours.

Curiously, one of the witnesses lined up by the state to testify against the former presidential driver is Rene Schwarze, who claims to be an investor and bringer of investors.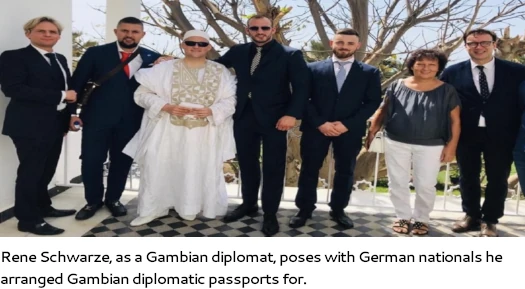 He has been indicted in the passport fraud scandal and briefly detained by police, but the authorities did not charge him to court.

"If they charge Rene to court, they would charge a lot of other people. He knows too much," said Sumareh.
Mansa Sumareh is a former driver at Gambia's State House (office of the President).
In four years of his operations here, Rene has registered at least six companies with similar business focus and brought in at least three different but related groups of investors none of whom have ever made any tangible investment in the country.

He appears to be in it with a woman identified as his mother, Birgit Bresser, who claims to be a faith healer, healing cancer, HIV and other forms of illnesses.

Both are married to Gambians.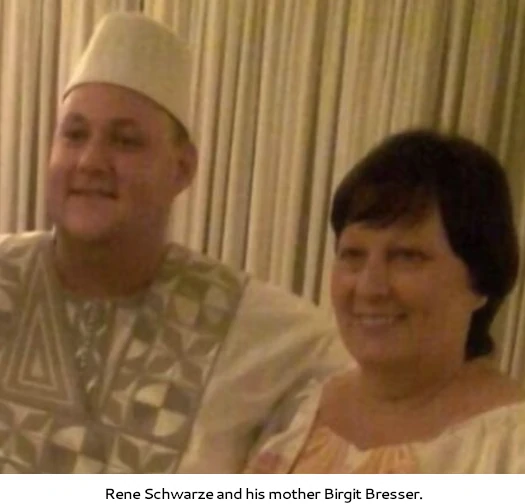 Investigations by Malagen have uncovered disturbing details about the activities, here and abroad, of these so-called foreign investors whose tracks bear significant hallmarks of an international investment fraud enterprise.

Some of them have been subjects of newspaper and police investigations linking them to crime and corruption in many other places, including Germany, Austria and Italy in Europe and Guinea Bissau in West Africa.
Gambia's diplomatic passport scandal was preceded by the same operation in Guinea Bissau. Rene Schwarze was at the center of bringing over German nationals from Guinea Bissau to Gambia as the scheme fell apart in the latter.
Investigations by police indicted Rene in the production of at least six fake diplomatic passports in connivance with a Nigerian, Micheal [sic] Lapido who fled the country following the passport fraud scandal.
In March 2019 Polish authorities confirmed they were investigating the FutureNet Ponzi scheme.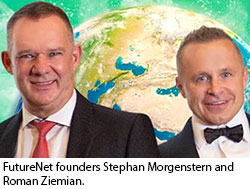 Co-founders Stephan Morgenstern and Roman Ziemian had fled Poland in early 2019, presumably upon learning they were under investigation.
Ziemian and Morgenstern fled to Dubai, and sometime before August 2019 got in contact with Rene Schwarze.
In August 2019, another set of investors linked to Rene and colleagues of Brandl wrote to the presidency in a letter seen by Malagen, promising a joint support of equipment worth more than €2.9 million euros to country's health sector.

They are Roman Kazimierz Zieman [sic], Anastasiia Ziemian and Stephan Karl Morgenstern.

"Be sure this is just a beginning of a longlasting Donation Era to The Gambia," wrote Stephan at the end of the letter. "It is a honour (sic) and pleasure for me to do this important contribution for my country."

Like almost all investors associated with Rene, Roman Ziemian and Stephan Morgenstern are reported to be Ponzi stars who are behind FutureNet, an alleged online business fraud that scam investors.

They had promised in their letter that the support would arrive in five weeks. It has been more than fourteen months since.
Ziemian and Morgenstern managed to secure bogus Gambian diplomatic passports through Schwarze.
The documents would be made public later that year, as part of widespread reporting of Gambia's diplomatic passport scandal.
Stephan Morgenstern was arrested in Greece last October. Roman Ziemian was arrested in Italy a few weeks later.
FutureNet isn't the only MLM Ponzi scheme Rene Schwarze can be tied to. We return to Mustapha Darboe's reporting;
Rene's thirst for more companies could not be quenched.

Seven months after getting his third company in under three years, he registered three more companies in May 2020. All of them are related to a brand called EXW.

While EXW Capital Company Limited supposedly deals in agriculture, precious stones, car rental, real estate and import & export, the EXW Capital Networking deals in digital wallet investment banking and FIAT.
Exchange Wallet was an MLM Ponzi scheme tied to German national Benjamin Herzog. The scam floated "EXW token", through which the Ponzi scheme was run.
I believe this is the same "EXW Capital Networking" Darboe references above.
Rene holds six percent of shares in each of the companies and his partner, one Manuel Batista, an Italian, holds majority share of 94 per cent.

Malagen has uncovered a general lack of compliance with the law. And, true to form, the companies incorporated by Rene, some dating back four years, have never complied. And none has a tax file or pay a dime to the state as tax.

More, the witness signature section of the memorandum of his EXW Capital Agency Company has been left vacant.
German and Austrian authorities issued EXW Wallet fraud warnings in early 2020, but nobody was ever brought to justice.
Last year, tax authorities in Brusubi contacted Rene's office concerning lack of payment of taxes on his businesses, but he told them that he had not yet started operations, sources at the Gambia Revenue Authority revealed.

He had however told Malagen 5 months earlier that he had hired several staff and was dealing in cryptocurrency and international financing.
Schwarze purportedly married a Gambian national in late 2020. He is also reported to have converted to Islam.
"Mustapha, I am now a Muslim and my name is Muhammed." He announced to me that he was to marry a Gambian whose identity we could not disclose for ethical reasons.
Following continued probing by Darboe, Schwarze eventually threatened to sue him in "international court".
Schwarze left Gambia in December 2020 but is reported to have returned later that same month (unconfirmed).
So why did he turn up in Turkey in Mid 2022?
As reported by Spiegel, Schwarze likely can't return home. Several "investors" he arranged diplomatic passports for have been arrested by German authorities.
If I'm not mistaken, flanking Schwarze on the right in this group photo of German nationals he brought over to obtain passports, is the boxer Mario Daser.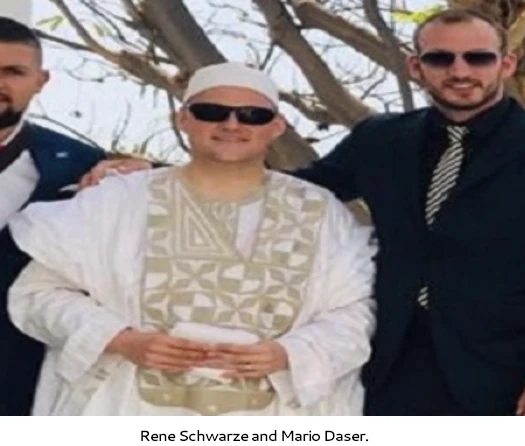 Daser was arrested on fraud charges by German authorities in August 2019. I was unable to find an update on his case.
Whether Gambian authorities were also investigating Schwarze remains unclear. It'd be pretty amusing if Schwarze was in Turkey on a still-current Gambian diplomatic passport.
Now we get to the Russians, who I believe Schwarze is working with in Turkey.
In poring over Vortic United's marketing videos for facial shots of Schwarze, I came across this gentleman: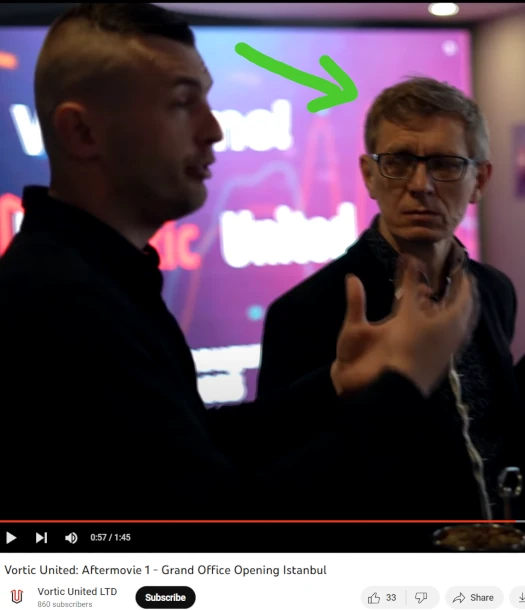 I didn't recognize him at first but then it dawned on me I'd seen him before.
Our blonde middle-aged friend was none other than the chaperone of Maxpread Technologies' Boris CEO Albert Ignatev: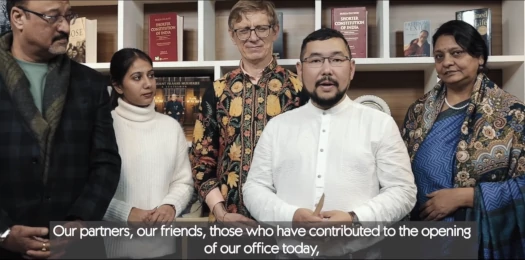 Our blonde friend in the back wearing the whacky yellow shirt. The video the screenshot above will probably be deleted soon but for now you can watch it here to see yourself.
Things get even better when in the same Vortic United video I spotted our blonde friend in, Albert Ignatev himself can be seen scurrying across the screen towards the end: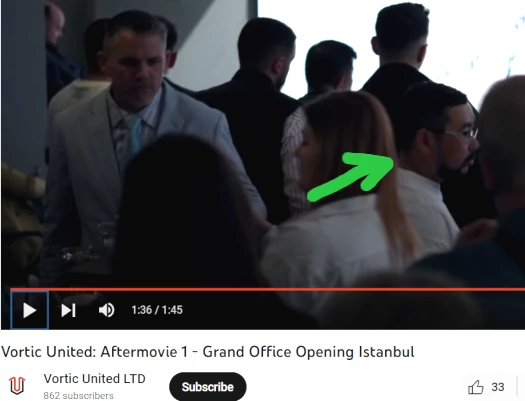 The western face of Vortic United and Maxpread Technologies is Canadian national Jan Cerato.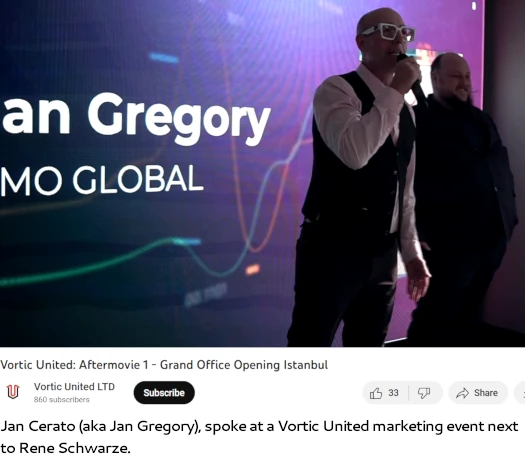 Cerato, fresh off a late 2022 securities fraud fine in Canada, is positioned as Chief Marketing Officer for both Vortic United and Maxpread Technologies.
Cerato is also tied to CoinMarketBull, another MLM crypto Ponzi scheme.
I believe Cerato is in bed with the Russians. They are likely funding his time between Dubai and Turkey.
Out of abundance of caution, I'd tie anything Gregory promotes without an identifiable owner as coming from the same group of Russians.
I don't feel an organized crime syndicate would let anyone with actual power appear on camera, so it's likely our blonde friend and Albert Ignatev aren't high up the totem pole.
As to what happens next, Russian authorities have issued fraud warnings for Maxpread Technologies and Vortic United.
Turkish authorities appear to be asleep at the wheel and Dubai is the MLM crime capital of the world, so don't expect anything from them.
Should German and/or Gambian authorities wish to pursue Rene Schwarze, they now know where to find him.