The PMPMine "click a button" app Ponzi has collapsed.
Yesterday the scam pulled both its websites and disabled its app, leaving investors in the dark.
PMPMine operates from two website domains; "pmpmine.com" and "pmp-mine.com" – both privately registered on September 8th, 2022.
BehindMLM didn't review PMPMine but can confirm the "click a button" ruse was crypto mining.
PMPMine affiliate investors were led to believe they were investing in crypto mining machines.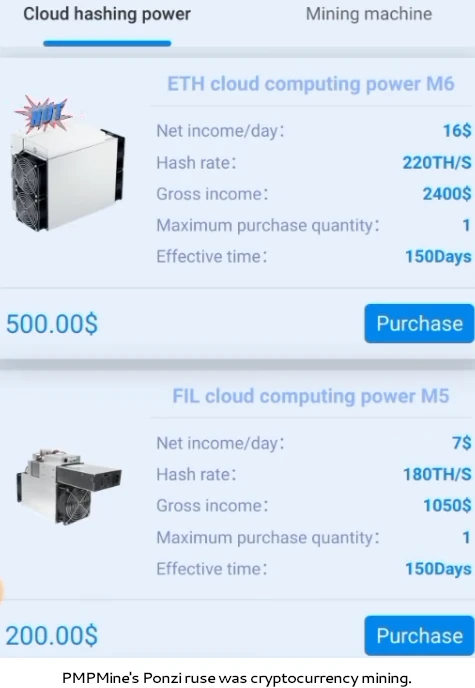 Affiliates had to log in once a day to click a button, activating the daily ROI payout.
On the MLM side of things, PMPMine promoters were paid to recruit new investors into the scam.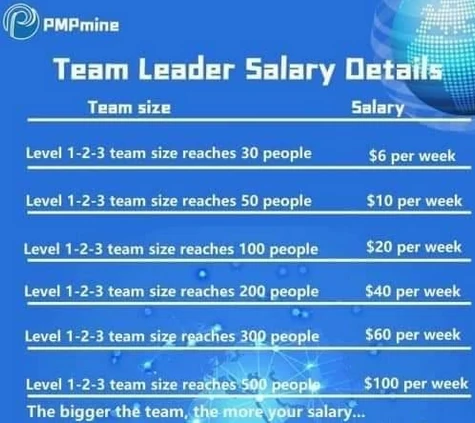 SimilarWeb tracked ~210,000 website visits to "pmpmine.com" in March 2023. "Pmpmine.com" was less visited at ~24,000 visits.
The majority of PMPMine website traffic originated out of South Africa and Rwanda, who together made up around ~97% of all PMPMine website traffic.
PMPMine is part of a group of "click a button" app Ponzis that have emerged since late 2021.
The same group of Chinese scammers are believed to be behind the "click a button" app Ponzi plague.
Prior to its websites going down, Chinese could be found in PMPMine website source-code: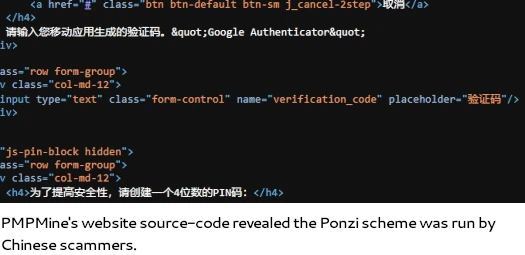 Including PMPMine, BehindMLM has thus far documented forty-nine "click a button" app Ponzis. Most of them last a few weeks to a few months before collapsing.