The FTC website entry for its IM Mastery Academy case has updated.
What we now know is the entry pertains to a petition to quash a civil investigative demand issued by the FTC.
The civil investigative demand was issued to Matthew Thayer.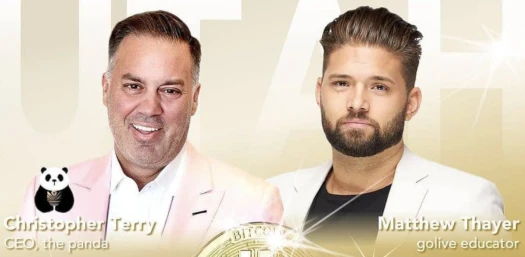 Thayer resides in Minnesota. Recent posts on his FaceBook page suggest Thayer might have ditched IM Mastery Academy for My Daily Choice's Akashx offering.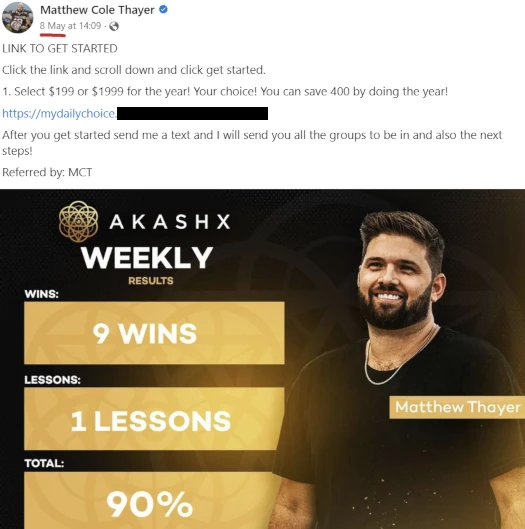 BehindMLM reviewed Akashx in September 2020. We raised the same securities fraud concerns with Akashx as we had previously for IM Mastery Academy.
Whether the FTC is also investigating My Daily Choice and Akashx is unclear.
In a February 2023 puff-piece on Flaunt, Thayer is pitched as "one of IM Mastery Academy's most influential educators".
Matthew Thayer is among the top HFX coaches and one of IM Mastery Academy's most influential educators.

He is the creator of CashTrap, a strategy that helps users get quick-time market idea setups.
As per a May 22nd order, the FTC served Thayer the civil investigative demand on March 20th, 2023.
When the FTC began investigating IM Mastery Academy is unclear. What is highly likely though is Thayer is not the only individual tied to IM Mastery Academy to have received a demand.
As of yet though news of Thayer's demand is the only filing that's been made public.
With respect to the May 22nd order, Thayer has challenged the FTC's civil investigative demand.
The FTC Commissioners have decided, "in order to give full consideration to the issues presented by" Thayer's petition to quash the demand, to extend the deadline to issue an order on the petition by to June 5th.
That is, the FTC has until June 5th to either uphold or deny Thayer's petition to quash the demand.
Beyond that, we don't know the scope of the FTC's investigation into IM Mastery Academy, or who else they've targeted.
IM Mastery Academy founder and CEO Christopher Terry and Chairman Elite Alex Morton are prime suspects.
I'm not really sure why Thayer's challenge has triggered the FTC revealing it's IM Mastery Academy investigation. This is the first time I've seen this so perhaps it's a result of the Commissions extending the deadline to make a decision.
As far as MLM goes, we don't typically see anything on the FTC's website until a regulatory lawsuit has been filed.
Pending any further details on the FTC's investigation and/or filing of a case, we'll keep you posted.