The Fintoch Ponzi scheme has collapsed.
Withdrawals were disabled shortly after ~$31.6 million was reportedly withdrawn from an associated smart-contract.
Fintoch disabled withdrawals without warning on or around May 23rd. Later the same day Fintoch blamed disabled withdrawals on "network congestions".
The company's technical team is working overtime to test and deploy the FTC public chain … the FTC public chain will be launched on June 2023, and FINTOCH will usher in a new round of explosive growth.

As such, members will experience delay in transactions due to network congestions.
Three days later and Fintoch's withdrawals remain disabled.
The Ponzi scheme's collapse follows Singapore issuing a Fintoch securities fraud warning on May 4th.
Fintoch is believed to be run by Chinese scammers hiding out in either Singapore or Hong Kong.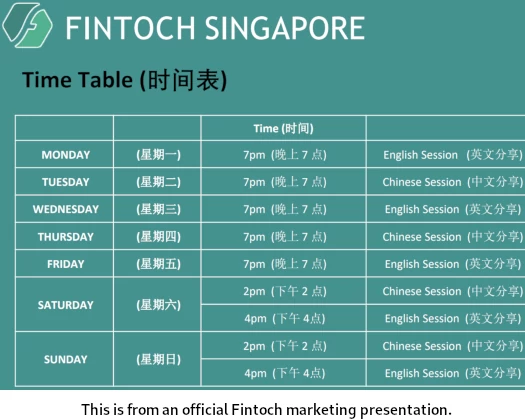 Russians might also be part of the Ponzi scheme.

Fintoch is a simple MLM crypto Ponzi scheme. Investment is made in tether (USDT), on the promise of a 1% to 2.5% a day ROI.
The scammers running Fintoch hide between western actors.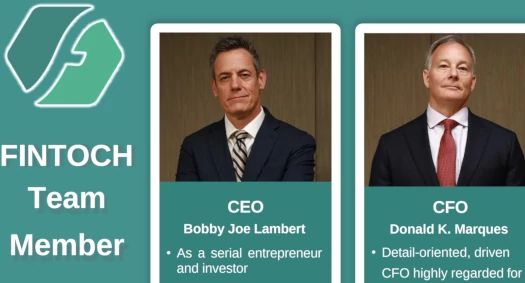 Mike Provenzano originally fronted Fintoch as CEO "Bobby Joe Lambert".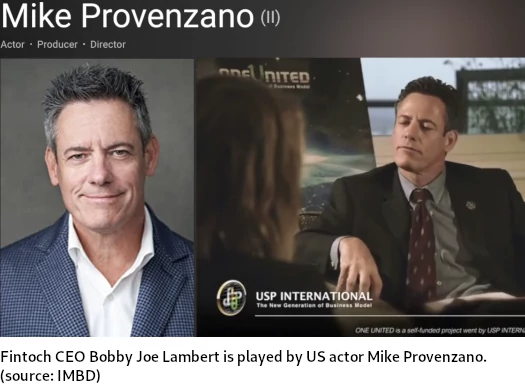 Provenzano disappeared around March 2023. He was immediately replaced by Chairman of the Board "William Thompson".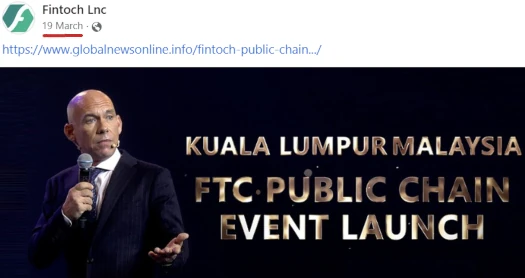 Since March, "William Thompson" has appeared in multiple Fintoch marketing videos: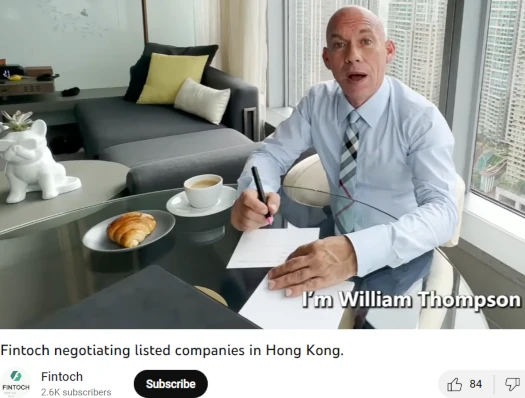 BehindMLM can reveal Thompson is in fact played by Joel Fry.

Prior to signing up to play Thompson, Fry was a US expat living in Sihanoukville, Cambodia.
Fry ran the Ten103 Treehouse Bay resort, which he put up for sale in August 2021:

I don't know if Fry wound up selling the resort. I was able to still place him in Sihanoukville as late as October 2022.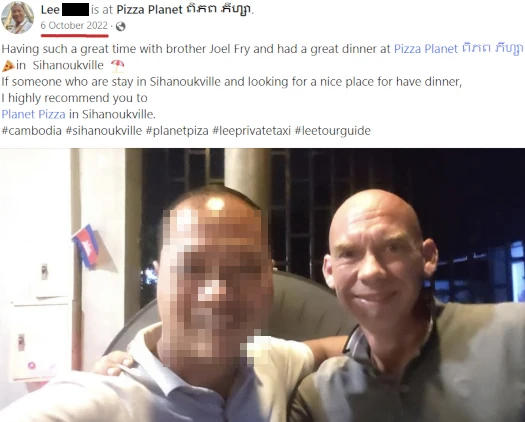 Sometime after October 2022, Fry was hired by whoever is running Fintoch to play "William Thompson".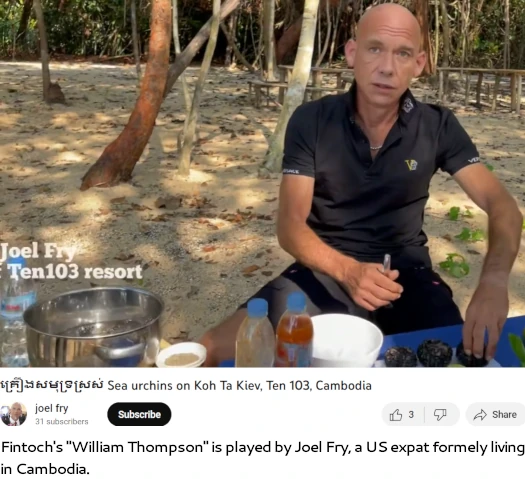 Fry has a history with Russian organized crime in Cambodia. While not definitive, it might explain how he wound up fronting a Boris CEO Ponzi scheme.
Joel Fry's last appearance as William Thompson was at a Fintoch marketing event in Dubai.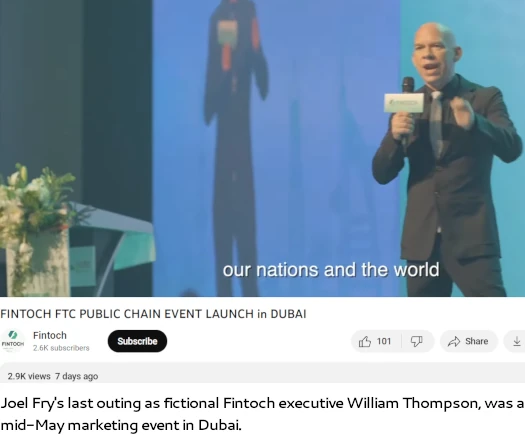 The event was held a few days prior to the collapse.
Fintoch holding a marketing event in Dubai, the MLM crime capital of the world, suggests the scammers behind it might have fled Asia.
One last thing to note, Twitter user ZachXBT tracked $31.6 million being transferred out of Fintoch's smart-contract. This was discovered within 24 hours of Fintoch disabling withdrawals.
I'm hesitant to give too much weight to this just yet, as we don't know the total amount invested into Fintoch.
Following on from its "network congestion" exit-scam, Fintoch is now stringing investors along with talk of its own blockchain.
The company hereby announces that the FTC public chain will be launching on June 1, 2023, and Fintoch will user in a new round of explosive growth.
This appears to be a planned reboot, although it's unclear whether Fintoch will actually reboot or disappear.
Similar exit-scams from Chinese scammers have played out this month from QZ Asset Management and SolaRoad.