Remitano fails to provide ownership or executive information on its website.
"Babylon Solutions Limited" is presented as Remitano's parent company, but no information other than the company name is provided.
Remitano's website domain ("remitano.com"), was first registered in 2014. The private registration was last updated in January 2018.
As of April 2023, SimilarWeb tracks top sources of traffic to Remitano's website as Vietnam (71%), Nigeria (8%) and the US (5%).
Remitano being primarily active in Vietnam can be attributed to its founders, Phuong Nguyen, Dung Huynh, Phuoc Nguyen and Tam Vo being Vietnamese nationals.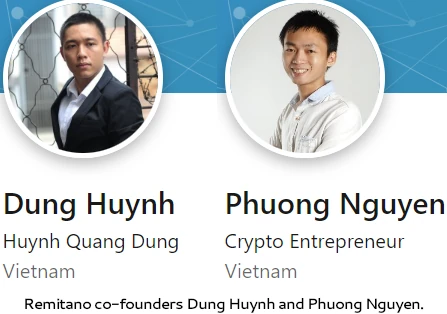 Nguyen's and Huynh's respective LinkedIn profiles make no mention of Remitano, which is odd.
They do mention Quoine though, which appears to be where Nguyen and Huynh met.
Quoine was a Japanese cryptocurrency trading platform with an office in Vietnam.
Remitano is also a cryptocurrency trading platform, with Quoine the obvious inspiration behind it.
Beyond being able to identify Remitano's co-founders, there is scarce little information about them available.
This is likely due to Remitano operating illegally, which we'll cover in the conclusion of the review.
As always, if an MLM company is not openly upfront about who is running or owns it, think long and hard about joining and/or handing over any money.
Remitano's Products
Remitano has no retailable products or services.
Affiliates are only able to market Remitano affiliate membership itself.
Remitano's Compensation Plan
Remitano offers three passive investment opportunities to its affiliates:
undisclosed investment plans
staking plans and
a lending investment scheme
All three opportunities see affiliates invest cryptocurrency on the promise of passive returns.
The MLM side of Remitano pays referral commissions down two levels of recruitment (unilevel):
level 1 (personally recruited affiliates) – 40%
level 2 – 10%
Remitano's referral commissions are paid as a percentage of fees the company collects from its affiliates.
Joining Remitano
Remitano affiliate membership is free.
Full participation in the attached income opportunity requires investment in cryptocurrency.
Remitano Conclusion
Remitano pitches itself as an "escrowed P2P Bitcoin marketplace where people buy and sell Bitcoin easily and safely".
Remitano was first founded in 2015 by Babylon Solutions Limited as a peer-to-peer crypto exchange.
While that might have been how Remitano started out, today it's a cryptocurrency investment platform that operates illegally.
Remitano's investment plans see affiliates click a button to invest cryptocurrency.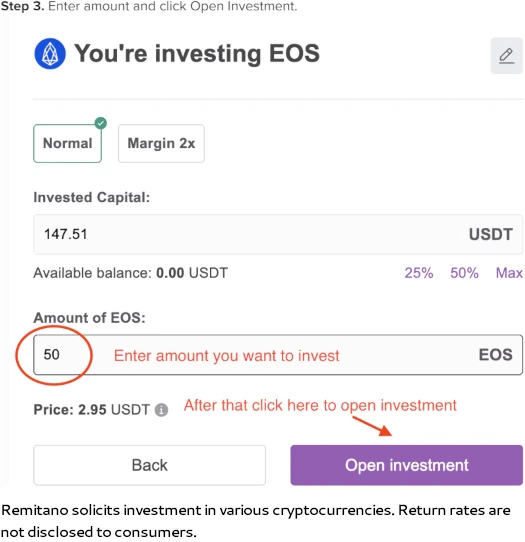 This is done on the promise of a return, which affiliates can see accumulate in real-time.
Remitano's staking is the usual "invest cryptocurrency on the promise of a passive annual return" affair.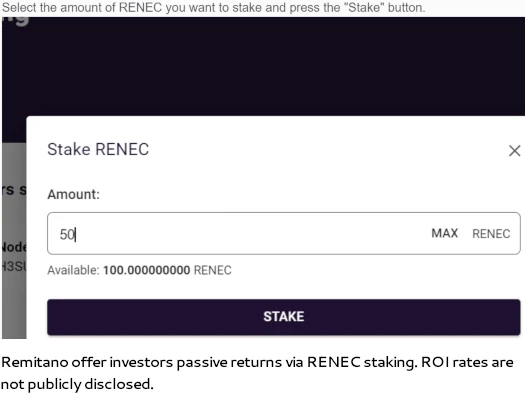 Finally, Reminato's lending platform sees affiliates invest in a lending ruse, again pitching various passive annual returns.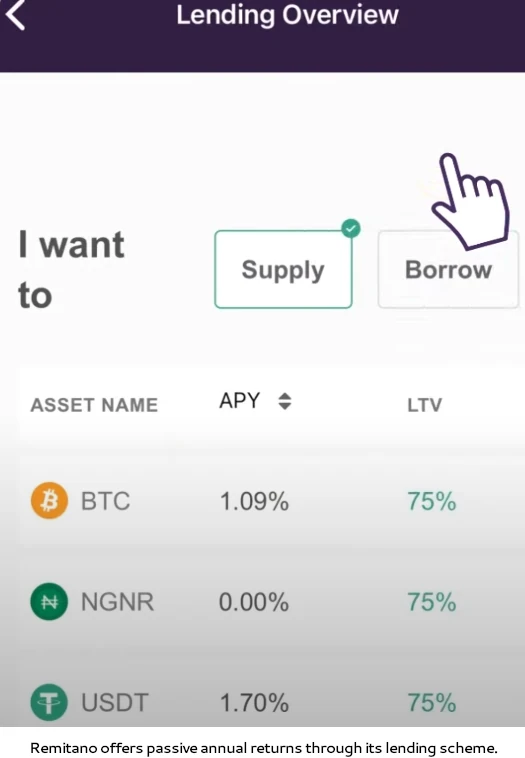 All three of Remitano's investment schemes constitute securities offerings. In order to operate legally, Remitano has to register these securities offerings with financial regulators.
Nowhere on Remitano's website does it provide evidence of having registered with financial regulators in any jurisdiction.
This means that at a bare minimum, Remitano is committing securities fraud and operating illegally.
Securities fraud and Ponzi schemes go hand in hand. And it's highly probably Remitano are running a Ponzi scheme.
One could point and ask how the company has thus been operating since 2014, to which I say the investment fraud side of the business is relatively recent.
Remitano co-founders Phuong Nguyen and Dung Huynh worked at Quoine. Nguyen was VP of Engineering and Huynh was a Full Stack Developer.
Like all cryptocurrency exchanges, Quoine was dodgy. In 2017 a user of the exchange sued Quoine for manipulating 3092 BTC in trades.
A Singapore court found Quoine liable in 2019. Quoine lost a subsequent appeal in 2020.
While that case was going on, Quoine rebranded as Liquid in 2018.
In February 2022, Liquid merged its Ponzi scheme with that of FTX via acquisition by the latter.
FTX's Ponzi scheme infamously collapsed in early November 2022. Liquid subsequently collapsed on November 15th, 2022.
I'm not sure on straight investment plans, but both FTX and Liquid had the same staking and lending investment fraud nonsense Remitano has.
Remitano is beholden to the same Ponzi math Quoine, Liquid and FTX were.
A major contributing factor for Remitano being able to hold off Ponzi math, at least for now, is its use of RENEC.
RENEC is an in-house shitcoin that doesn't exist outside of Remitano. In other words, Remitano manipulated RENEC at free will and values, or devalues it, as it sees fit.
Remitano's Ponzi collapse is inevitable. For anyone doing their due-diligence on the company now however, the more pressing issue is securities fraud.
On that note, Vietnamese authorities appear to have completely dropped the ball. Vietnam isn't really known for active regulation of cryptocurrency or MLM related securities fraud.
This is to the detriment of residents of Vietnam, the majority of whom make up Remitano's investors.
As with all MLM Ponzi schemes, once affiliate recruitment dries up so too will new investment.
This will starve Remitano of ROI revenue, eventually prompting a collapse.
The math behind MLM Ponzi schemes guarantees that when they collapse, the majority of participants lose money.