BehindMLM published a review of Terrence Pounds' Keep It 100 Ponzi scheme earlier this month.
What I didn't know at the time is Pounds had previously been indicted on fourteen counts of COVID-19 loan fraud.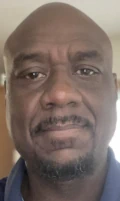 Pounds (right) and five accomplices were indicted on April 29th, 2021.
Pounds' alleged fraud pertains to Economic Injury Disaster Loan program (EIDL) and Paycheck Protection Program (PPP).
Both the EIDL and PPP were part of the Coronavirus Aid, Relief and Economic Security (CARES) Act.
The Economic Injury Disaster Loan program … provided loan assistance for certain businesses negatively affected by the COVID-19 pandemic.

Non-profit applicants and non-agricultural for-profit applicants were both generally eligible to receive an EIDL loan of up to $150,00, with a 30-year scheduled repayment, deferred for 12 months.
PPP loans were "forgivable loans to small business for job retention and certain other expenses."
As alleged in Pounds' indictment, he and his accomplices engaged in a conspiracy to
unjustly enrich themselves by obtaining EIDL and PPP loan proceeds under false pretences, and to prevent detection of the conspiracy.
Pounds' accomplices are alleged to have provided him with their personal information, which he then used to apply for EIDL loans.
In exchange for handing over their personal information, Pounds promised his accomplices a cut of the fraudulent loan proceeds.
Pounds applied for the fraudulent loans through fictional non-profit organizations he represented were "faith based organizations" and/or "churches"
with $1,000,000 in revenue, 15 employees, had goods that cost between $300,000 and $301,123 and (were) formed on January 1, 2019.
Two of the companies cited in Pounds' indictment are CBD 4 Real and Truth Ministries Global, which BehindMLM cited in its Keep It 100 review.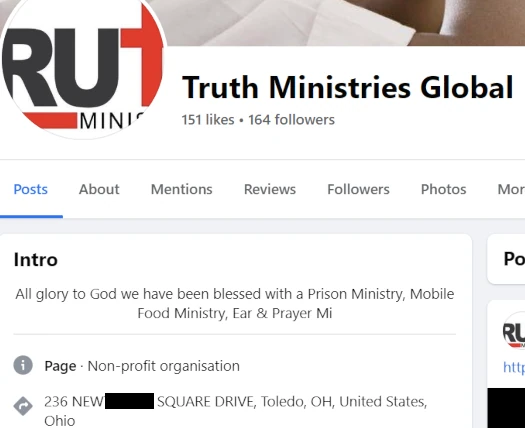 In one Truth Ministries Global fraudulent loan application, Pounds falsely claimed;
We feed the less fortunate and underprivileged, we visit the prisons, we have 24 hours per day and 7 days per week phone line open for prayers and counseling. We have church services twice per week.
Upon receiving funds through the approved loans in their respective bank accounts, Pounds' accomplices transferred him his portion of the loan.
Pounds and his accomplices attempted to defraud the US government out of over $9 million in fraudulent loans.
They spent the money on motor vehicles and personal expenses.
As a result of the conspiracy … Pounds (and his accomplices), together with others, submitted and caused to be submitted fraudulent PPP loan applications, and at least 60 fraudulent EIDL loan applications, seeking a total of approximately $9 million in PPP and EIDL loan proceeds.
Of the $9 million in loans Pounds applied for, approximately $3.3 million was paid out.
In his indictment Pounds faces one count of conspiracy to commit wire fraud, eight counts of wire fraud and four counts of engaging in a monetary transaction in property derived from criminal activity.
The DOJ is seeking forfeiture of Pounds' ill-gotten gains, including the surrender of a
2020 BMW X4
2021 Chevrolet Tahoe
2021 Kia Telluride and
2020 Hyundai Elantra
Pounds was arrested on May 4th, 2021.
Following his initial appearance, Pounds was released on a $50,000 unsecured bond and a trial was scheduled for July 12th, 2021.
Arguing that his case was complex, Pounds secured a continuance of his trial on June 11th. His trial was rescheduled for January 19th, 2022.
On January 4th, the court again postponed Pounds trial, this time to May 16th, 2022.
On May 11th, Pounds pled guilty to all fourteen counts in his indictment. Sentencing was scheduled for September 6th, 2022.
On August 16th, the DOJ requested a continuance of Pounds' sentencing. At this time only one of Pounds' accomplices had also pled guilty. The remaining four accomplices were scheduled to face trial on October 31st.
The DOJ requested Pounds' sentencing be continued till after his accomplices' trial. The court approved the DOJ's motion on August 17th. Pounds was now scheduled to be sentenced on December 20th.
As of December 2nd, one of Pounds accomplices had still yet to have their trial. The trial had been continued to January 31st, 2023.
This prompted the DOJ to file for another continuance on Pounds' sentencing.
The court approved the DOJ's motion on December 5th, rescheduling Pounds' sentencing to March 28th.
On March 14th, the DOJ filed for another continuance on Pounds' sentencing. The remaining accomplices' January trial had been continued to May 22nd, 2023.
The court approved the DOJ's motion on May 5th. Pounds' sentencing was continued till June 28th.
On June 22nd, the DOJ again filed for another continuance on Pounds' sentencing. The remaining accomplices' May trial had been continued to August 29th, 2023.
The court approved the DOJ's motion on June 22nd. Pounds sentencing has now been continued to September 26th.
It appears that while he was out on bond awaiting sentencing, Pounds launched the Keep It 100 Ponzi scheme on or around March 2023.
SimilarWeb tracked ~411,000 visits to Keep It 100's website in June 2023, 30% of which originated from the US.
Pending further action by US authorities, how much additional money Pounds has stolen through Keep It 100 is unclear.