WETER has received a pyramid fraud warning from the Central Bank of Russia (CBR).
As per the CBR's July 24th warning, WETER exhibits "signs of a financial pyramid" scheme.
WETER is a Ponzi scheme run by Russian national Denis Tiaglin.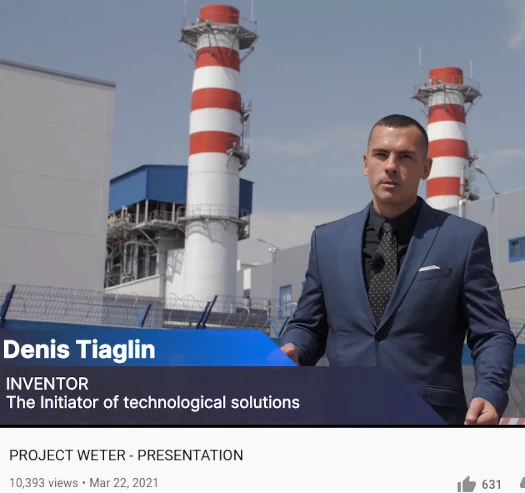 When BehindMLM reviewed WETER in August 2021, Tiaglin appeared to be operating out Novosibirsk. We did however also note WETER's ties to Dubai: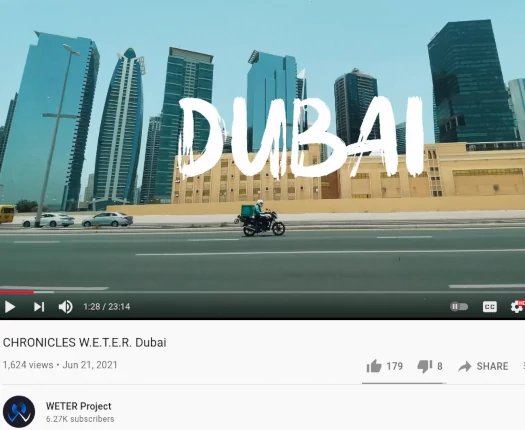 As of July 25th, Tiaglin appears to relocated to Dubai full-time: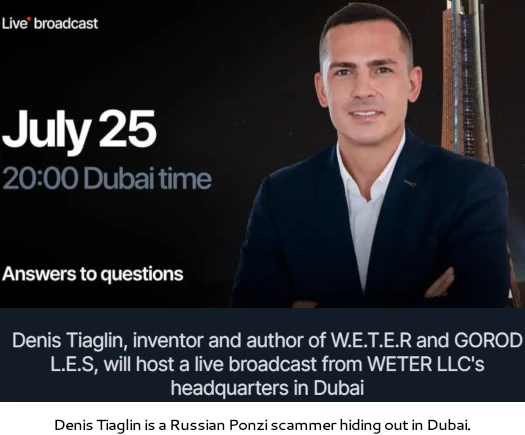 Dubai is the MLM crime capital of the world. Any MLM company representing it is based out of Dubai is practically guaranteed to be fraudulent.
WETER's ruse is wind turbines in buildings that supposedly generate double the power a building needs: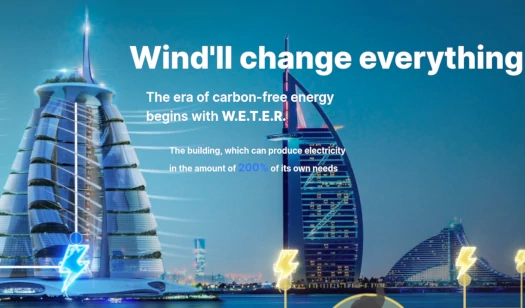 Two years after BehindMLM reviewed WETER, the only development appears to be creation of GOROD L.E.S.
GOROD L.E.S is cited in the CBR's pyramid fraud warning. It appears to be a shell company to further the WETER Ponzi scheme.