What is left of the Success Factory pyramid scheme has collapsed.
Over the past week co-CEOs Roald Mailly and Jason Tyne have both announced their bailing on the company.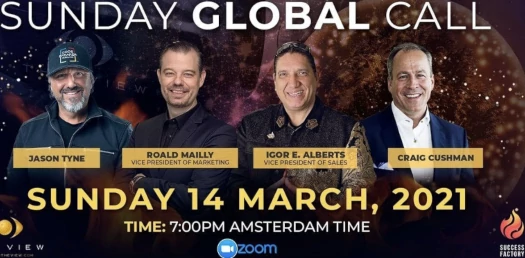 With both CEOs gone, it's unclear who's left running Success Factory. The company's official FaceBook account was abandoned on July 15th.
Success Factory started off as a marketing arm of the DagCoin Ponzi scheme. It was basically a vehicle for former OneCoin scammers Igor Alberts and Andreea Cimbala to recruit new DagCoin victims through.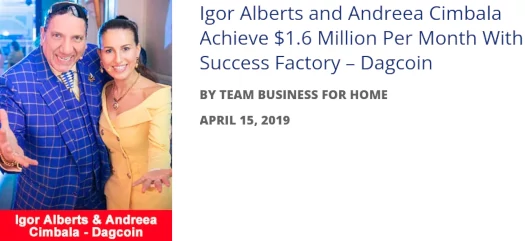 In February 2022, DagCoin announced plans to bring its Ponzi scheme to the US. What eventually launched in April was securities fraud through "robotic and automated" forex trading.

Success Factory pivoting to forex coincided with DagCoin's collapse on or around mid 2022.
DagCoin's collapse prompted Alberts and Cimbala to abandon ship. Founders Nils Grossberg and Kristjan Ress were arrested a few months later in Estonia.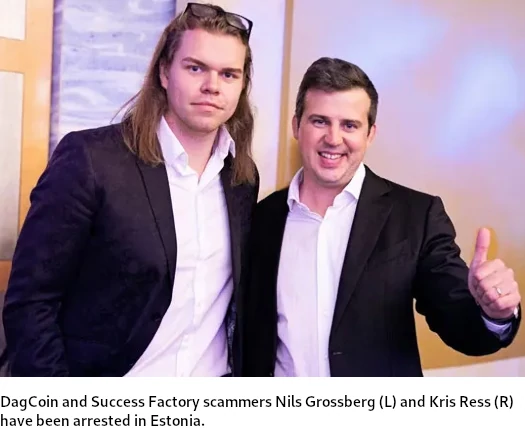 That same month Estonian and Dutch authorities raided Success Factory's offices in the Netherlands.
In November 2022 we learned Estonian authorities had also arrested DagCoin ringleaders Gilbert Pardla and Gustav Poola.
Grossberg and Ress were released In January 2023. Both men have kept a low profile since being released and there have been no further updates since.
Success Factory limped along with its forex deal but, as previously noted, that has now collapsed.
In marking Tyne's Success Factory departure, BusinessForHome noted he and Mailly intend to reboot as MKX.
Jason Tyne & Roald Mailly own this company MKX with no partners. They also own all the products you we're already using.

They have decided to launch their own company to create better transparency and no outside interference on business decisions.
No word yet on whether Success Factory's automated trading securities fraud will carry over. BehindMLM will of course publish a full review closer to MKX's launch.
From what is known so far, I can't see Success Factory's failed forex offering going anywhere under a new name. If people weren't interested before, a new coat of paint likely won't make much of a difference.