In this post, we're looking at the best niches for affiliate marketing.
So, if you're struggling to choose a niche for your blog or YouTube channel, this list will help.
In this list, you'll learn some key information to help you determine which is the right niche to choose for you.
Information like:
How big the niche is and its market share
The products you can promote
Sub niche ideas
And some commission rates you can expect
Keep reading.
Best Niches for Affiliate Marketing
We've researched and broken down 21 of the best niches for affiliate marketing, so you don't have to.
Let's dive in.
1. Artificial Intelligence
The Artificial Intelligence industry has exploded in recent years and is projected to be valued at close to US$2 trillion by 2030.
That's what makes this one of the best niches for affiliate marketing today.
There is also a wide range of AI tools to promote with generous commissions.
For example, LinkWhisper is an AI content optimization tool for SEO offering 20%.
There are hundreds of AI tools for business, such as Jasper, and text-to-speech software, such as Murf AI.
Commission rates for such tools range from 10% up to 50%.
---
2. Technology
The technology niche is excellent for affiliate marketing because there are so many sub and micro-niches that fall under it.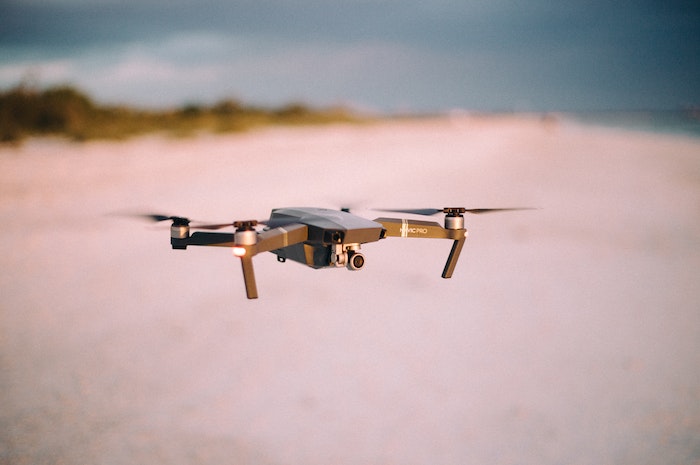 It's also valued globally at US$5.2 trillion, giving affiliates plenty of room to own a piece of the pie.
The types of products you can promote are endless. From mobile phones, games consoles, and PC hardware to VPNs, software, and graphic design.
Moreover, many tech products fetch a high price, with many affiliate programs offering upwards of 40% – 60%.
---
3. Home and Gardening
Home and garden is also a high-level niche with many sub-categories that fall under it.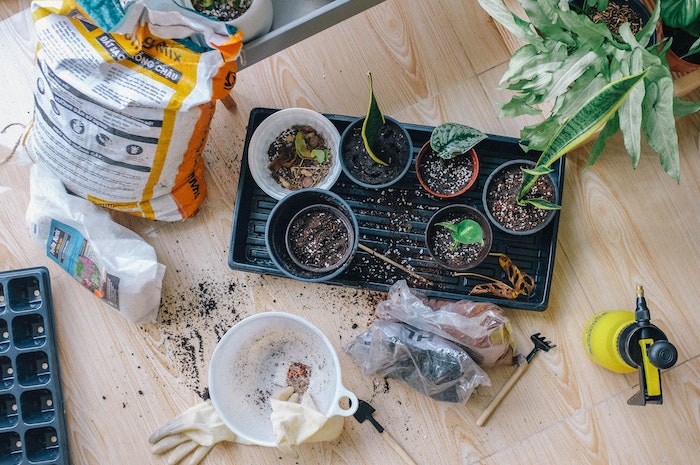 You can niche down to anything from kitchen goods and home decor to in-home garden kits and garden furniture.
If we look at the gardening niche alone, its market value passed US$100 billion in 2020.
If you wanted to start a blog in the gardening niche, you could promote Click and Grow products that sell for up to $1000+ and earn a 10% commission.
This profitable niche has endless possibilities, not just in affiliate marketing but in selling courses and your own products.
---
4. Parenting
Parenting has so many opportunities as an affiliate marketer because there are so many things that fall under it.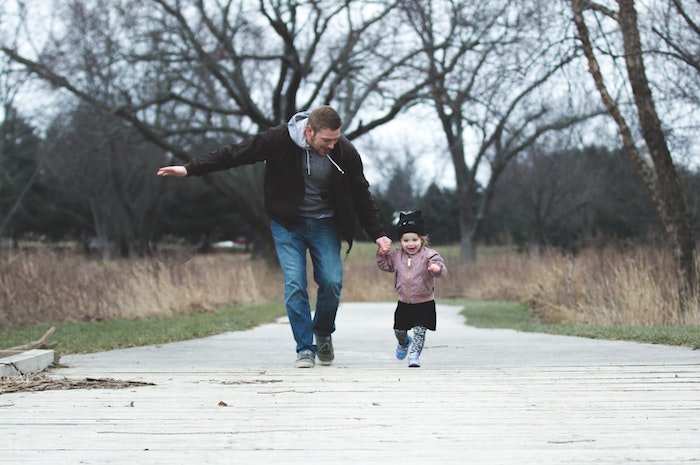 You could promote family vacations, board games, clothing, toys, baby gear, and even courses on becoming a better parent.
For example, Parenting Simply offers a 40% commission rate for their courses in better communication with children.
Sharing content either through a blog or YouTube channel would be a great place to make money in this niche.
---
5. Pets
The U.S. pet industry is worth a staggering US$76.8 billion, which is why this profitable affiliate niche is so appealing.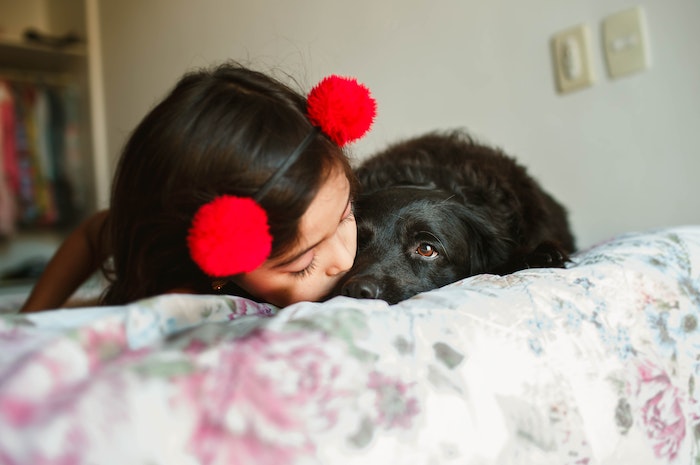 Just think about how many types of pets there are. Even starting a blog in the cats or dogs niche would provide you with endless products to promote (check out our guide to dog blogs here).
However, smaller niches are cropping up in this space, such as lizards, ferrets, and even hedgehogs.
Some of the products you can review could include dog kennels, cat litter boxes, and grooming products.
There has also been a rise in CBD products to help with their anxiety. Some affiliate programs offer commissions of up to 25% in this affiliate niche.
---
6. Coffee
Even though the coffee niche falls under "home," it carves its own space, especially for affiliate marketing.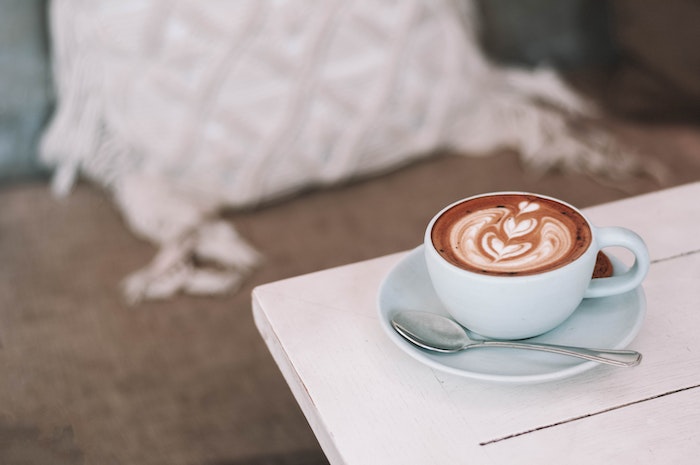 The revenue in the coffee niche is expected to reach US$88.3 billion in 2023.
There are a lot of different products you can promote in this category, too. Not only do people need help choosing espresso machines, there's the whole sub-niche of coffee roasting as well.
There are also lots of coffee affiliate programs to choose from, including the Amazon Associate program, ranging anywhere from 3 – 10% commission rates.
For example, 1st In Coffee sells coffee machines from a couple hundred dollars up to $2,000+ and offers 7% commissions.
Plus, Vitacup pays $15.00 on every referring sale on "healthy coffee" products ranging from electrolytes, lion's mane, and B Vitamins.
---
7. Security and Survival
Home security alone had a global market size of US$51.9 billion in 2021. Then, the survival niche brings in around US$10 billion per year.
As a result, the security and survival niches make excellent choices for affiliate marketing.
Survival Gear boasts hundreds of products to promote. Such as paracord, knives, and tactical survival subscription boxes, with commission rates ranging from 5% to 15%.
Then, there are home security systems, smart home products, and home insurance affiliate programs under home security.
Although both niches are different, there can be a lot of overlap to branch into both.
---
8. Food and Drink
Aside from coffee, there are plenty of other sub-niches that fall under food and drink.
And as it's essential for our survival, it's a perfect niche that makes the list.
Meal kit delivery services are just one example of this category, and its market share reached US$20.54 billion in 2022.
Another is the vegan diet market, which hit a value of US$19.7 billion in 2020.
Plus, the global market size for herbal tea was US$3.42 billion in 2022
The type of affiliate program to join would be HelloFresh, which offers up to $10 for every referral.
---
9. Health and Fitness
Do you have the experience or qualifications to crack into the health and fitness niche?
If so, then you can take advantage of the US$96.7 billion per year industry, and that is just fitness alone.
There are also plenty of products to promote in these arenas.
From supplements and weight loss to yoga and nutrition.
The opportunities are endless, especially if you can build a trusted brand that makes the competition irrelevant.
---
10. Finance
Finance is a big one. Just look at the credit card market value of US$489.4 billion.
Then there is the forex market, which sat at around US$6 trillion in 2022.
Niches that fall under this category include forex, crypto & bitcoin, loans, mortgages, credit cards, and debt settlement.
So, if you have the expertise in these sub-niches, it's potentially one of the best niches for affiliate marketing.
Affiliate programs to join could include Coinbase and Binance for crypto or Experian and Credit Sesame for free credit score services.
---
11. Lifestyle
Lifestyle is one of those niches that encompasses a huge range of interesting topics. That's why this niche has so much potential.
As an affiliate, you could promote sustainable or budget-friendly products, share tips on leading an organized life, or choosing the best gear for outdoor enthusiasts.
Other sub-niches include cosplay, nomads, luxury watches, and personal development.
An example of the personal development niche would be to share tips on productivity and goal setting.
You could then promote online courses in this space, making affiliate commissions with platforms such as Udemy.
---
12. Travel
According to the UN World Tourism Organization, 900 million tourists traveled to foreign countries in 2022.
Even though that's only 63% of the number pre-pandemic, it means the travel and tourism is still a lucrative niche.
Moreover, the industry reached a global market value of US$631 billion in 2021, so it's still one of the best niches for affiliate marketing.
In fact, some people are making $30,000 per month with their travel blogs, with 43% coming from affiliate commissions.
The kind of affiliate products to promote in this niche are endless.
From hotels, flights, and cruises to luggage, backpacks, camera equipment, and convenient clothing, running out of affiliate content ideas won't be a problem.
Other articles to check out:
---
13. Automotive
What's good about the automotive niche is that you can talk about so many things. From helping people choose vehicle insurance to promoting detailing products.
This could be a great niche if you have experience working with expensive cars, like Lamborghinis and Ferraris.
People need info from someone they can trust when getting advice on maintaining their prized possessions.
It's also an industry worth US$2.56 trillion, so there's no shortage of affiliate commissions to be earned.
---
14. Online Education
Education is another niche that has blown up online in the last 5 years, with a market value of US$198.2 Billion in 2022.
As the internet is bombarded with free information more than ever, many people are turning to paid courses and digital products.
These can be for personal reasons or to gain skills and certifications in their careers.
Either way, online education provides more structure and depth of knowledge than consuming content from free platforms.
To crack into this niche, you could niche down into categories such as speaking a new language, software engineering, coaching skills, and freelance writing.
Plus, many of the affiliate programs offer commission rates as high as 70%, making this a lucrative affiliate marketing niche to get into.
---
15. Hobbies
The hobbies niche is full of passionate people seeking to learn, uplevel their skills, and find products to help them be the best they can be.
It's also one of those niches with a ton of sub-niches you can tap into.
These might include music, sports, fishing, photography, crafting, and the gaming niche.
You could also combine many hobbies to carve out your unique niche to help you stand out.
That's what makes this niche a great option for affiliate marketing, but also because you can generate a lot of excitement around any particular hobby.
Therefore, there are bound to be plenty of opportunities as an affiliate, no matter which hobby you're into.
---
16. Beauty and Cosmetics
The beauty and cosmetics niche stays in demand all year round.
It's also estimated that skincare alone will be valued at US$189.3 billion by 2025. And by the same year, the cosmetics industry will have a projected value of US$758.4 billion. That's mind-blowing!
Furthermore, there's no limit to the amount of products you can promote as an affiliate in this niche.
For some inspiration, here's a list of makeup affiliate programs. From cosmetics brands to beauty and skincare products, there's tons of opportunity.
Plus, the commission rates of some of these aren't too shabby. They range from anywhere between 3% to 25%.
---
17. Making Money Online
This popular niche helps people generate affiliate income and other streams if revenue online.
As this might include setting up a blog, using keyword research tools, creating a sales funnel, and buying web hosting, it offers many affiliate opportunities.
Just look at how many people search for the term "how to make money online":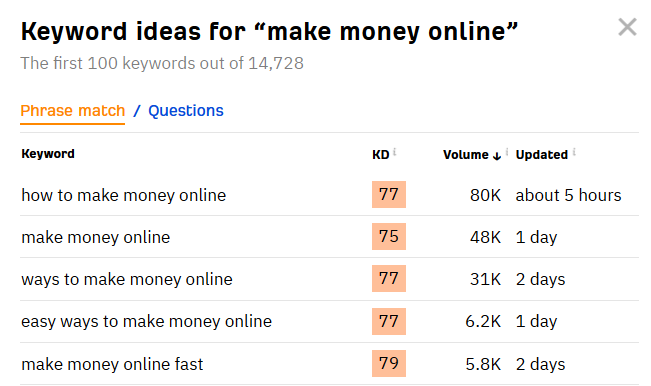 That's 80 thousand searches in Google per month from people who want to learn how it's done.
There are many ways you can get into this niche as well. One way to do it is to start a blog and create content that promotes the tools needed to get started.
Another way is to create YouTube tutorials, showing people how to use blogging tools and other side hustle ideas.
---
18. Web Development
Web development is another great niche to get into as an affiliate marketer. Even though it might not seem like an obvious choice, there are plenty of opportunities to for affiliate marketing success.
Plus, website builders had an estimated market value of US$2 billion in 2022, which shows its potential.
There are tons of people looking online for ways to learn how to code and web design.
If you have this skill yourself, you can teach tutorials on YouTube and promote the products you use.
The types of products available to promote are website builders such as Webflow and Elementor, and web hosting services such as Blue Host.
Many of these products and services offer high commission rates. For example, the commission rates for WebFlow and Elementor are both 50%.
Other articles to check out:
---
19. Fashion
For some people, clothes are merely a means of comfort and necessity. Whereas for others, clothes and fashion are about self-expression and identity.
These people will spend a fortune to express their unique selves. That's what makes the fashion niche fantastic for affiliate marketing.
There's also no fear of having dips in sales throughout the year, as it's one of those niches that stays evergreen.
Apparel is just one sub-niche in fashion and it's estimated market value in 2023 is US$1.95 billion.
You can join clothing affiliate programs and promote products such as clothing accessories, footwear, watches, jewelry, and sustainable fashion to narrow down.
---
20. Sports
This list of the best niches for affiliate marketing wouldn't be complete without sports on here.
After all, it's an industry with a projected market value of US$512.14 billion for 2023.
Not to mention, with the sheer number of sports that exist, it offers even beginner affiliate marketers the chance to take a piece of the pie.
All you would need to do is niche down and cover the one topic in its entirety. This will help you establish topical relevance in your niche and attract organic traffic.
You also don't need to be a seasoned pro in your sport of choice. You can simply share your journey on YouTube and recommend the equipment you use.
The types of sports that would do well in affiliate marketing would include golf, martial arts, running, paintball, archery, and basketball.
---
21. Religion and Spirituality
The religious and spiritual niches are massive. Plus, there are more affiliate programs in these niches than ever before.
That makes them and their sub-niches very lucrative for affiliate marketing.
Not only that but the spiritual jewelry market was valued at US$13.2 billion in 2022. Then there's the meditation apps market, which is projected to reach US$4.43 billion by the end of 2023.
The sub-niches in this category are vast, ranging from tarot, astrology, and yoga, to alternative healing, and meditation.
You're also equipped with a huge range of products to promote. Some of these include meditation cushions, books and courses, tarot cards, and crystals.
It's also a niche with low competition as it isn't touched by huge corporations.
Other Affiliate Programs
In this list of the best niches for affiliate marketing, we've covered the reasons why you might want to get involved in them.
We also looked at the sub-niches of some of them and the particular products you can promote.
However, there are specific affiliate programs you will want to check out, so I've listed more articles below for you to dive into.
Reading these articles can help you further define the best affiliate marketing niches you can get involved in.
The Best Niches For Affiliate Marketing in Conclusion
That concludes this thorough list of the best niches for affiliate marketing.
It can not be stressed enough that the niche you choose is vital. However, try not to overthink it.
It's not that there's one best niche amongst them. All of these niches can earn you a lot of money.
You just need to think of creative ways to stand out from the crowd of other affiliates.
Building a brand is just one way to do that. You can also follow these affiliate marketing tips for even more ideas.