Domain Authority (DA) and Page Authority (PA) are two scoring factors developed by Moz. PA determines how a specific page will rank on SERP while DA determines how a specific domain will perform on SERP.
It's interesting that despite all the talks about these metrics, they do not influence search engine rankings directly at least.
I find it amusing but regardless of my feelings, these two are still important deciders of how to gauge where your website will rank as a whole.
Given that information, it is important to optimize your website for these metrics despite their limited to no hand in search engine rankings report.
You can only do it by checking DA PA first to make smart decisions based on them. First things first, let's get you up to speed with DA PA in depth.
Free Ways of Checking Domain Authority and Page Authority
A Background Look At DA and PA
DA and PA at first glance, seem more alike due to their scoring system based on a logarithmic scale from 0-100. They're both concerned with your backlink profile but they are in fact working to predict on different levels.
DA score is calculated using linking root domains and the total number of links. PA score is calculated by evaluating the quality of backlinks pointing to your page, the quality of your content, keyword density, and a bunch of other factors.
Now that I've provided the appropriate background for the metrics, let's discover the tools for checking them starting with none other than:
Moz the OG DA PA Checker
The one that started it all. A bit obvious choice but I don't see why not especially when the company is allowing us to check DA PA for free. Yes, that's right. Moz is generous enough to offer a free domain authority (DA) and page authority checker free.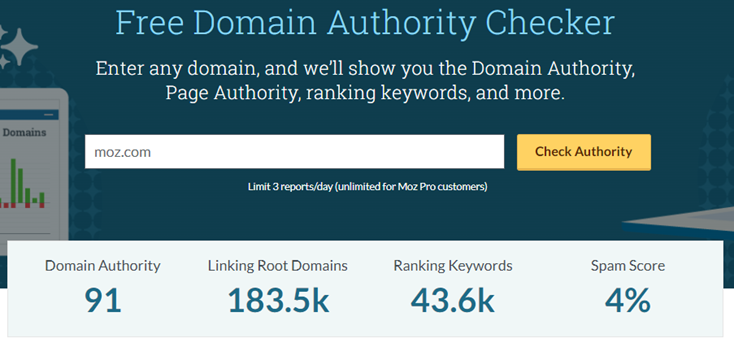 DA score is based on a scale of 0-100 and PA can be checked by using the Moz tools featured below:

Both metrics are technically free to check even if limited queries are provided and checking PA requires going through a bunch of hoops before results can be provided like mandatory signing up for getting access to 10 free queries.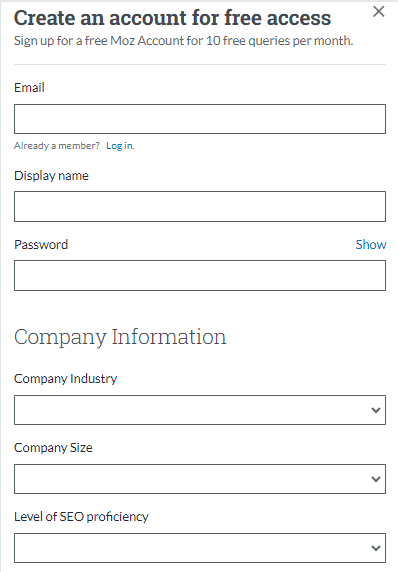 Seems like an awful lot of work the company is making you do for limited DA PA checking. If you're looking for fast ways to track these scores and do it in bulk then Moz's free limited options are not the right fit for you.
Online Third-Party Tools for DA PA Checking
If there's one thing I've learned from my business degree is that people don't always like working hard for free stuff.
While Moz provides an accurate score rating, it's held back by its limited query numbers. I don't blame them. They created the metrics and it's their right to sell it, packaged in their premium features.
For penny-pinchers like us, I've found the perfect solution in using an online free da pa checker tool ie. Dapachecker.org. This tool has the specialty of not just providing unlimited free queries but also the option to provide them in bulk domain authority checker.
You can paste up to 10 websites at a time. Afraid about its accuracy? Fret not as this tool is based on Moz premium APIs (Application Programming Interface) so you can bank on its accuracy.
What is an API?
An API is a software intermediary that allows two applications to talk to each other. It's a paid partnership that allows the integration of a system into one's app which in this case is Moz's integration into DA PA checker.
Let me explain. API is all around us we just don't see it or question why things work the way they work. A classic example of this is "log in to your XYZ social media profile" with apps that allow this integration option.
When you tap on that option, the apps you use don't have direct access to your social media credentials. Instead, the API sends an identity request to these platform applications which if authenticated, lets you log in with your social media account.
Conclusion
Moz is a tool and a company that's rooted in tradition. They've been doing this since 2004 and their contributions to the SEO field will always be heralded for their cutting-edge approach and experimentation.
Some of those fine contributions to the field are DA and PA. While insignificant to the actual ranking, they are still a great way of judging where your website's ranking will potentially be.
I have no slights against the limited free searches Moz provides. They are industry leaders and deserve to be compensated for their years of hard work and determination.
If you are, however, in no position to pay for unlimited queries then I suggest you look elsewhere. Free DA PA checkers with APIs integrated (that's the only way they're legit) are more your speed but it doesn't end there.
There are plenty of other tools in the market with different names for DA PA that you can experiment with such as Ahrefs.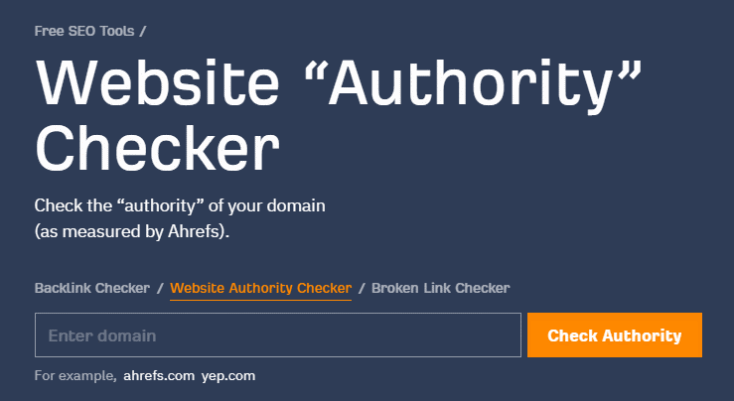 I hope this article was of help to you and you can now ascertain which free DA PA checker suits your individual needs.